How much is a PS2 worth? If you have been mulling over this question, it's time to dig into the recesses of this iconic console's value. The PS2 isn't just a piece of old technology gathering dust; it might be a gold mine in your storage. But to put a price tag on this gem, we must examine its value in multiple dimensions.
Understanding the PlayStation 2: Background and Historical Significance
Before we delve into the monetary value of the PS2, let's explore why it holds such significance. The PlayStation 2, fondly called PS2, is Sony's second home console, a successor to the original PlayStation. It made its debut in the market on March 4, 2000, in Japan, before making its way to North America, Europe, and other parts of the world.
For many, PS2 signifies an era of memories and nostalgia. During its prime, it dominated the console market and was home to some of the most iconic games, which have left an indelible mark on gaming culture.
Factors Influencing the Value of a PS2
Several key factors determine the worth of a PS2. Here are the significant ones:
Condition: This is a no-brainer. A well-preserved PS2 will fetch a higher price than a beaten-up or poor working condition.
Model: The PS2 comes in the original or "fat" model and the Slim version. The prices of both models are generally similar, with slight variations depending on other factors.
Accessories: A PS2 with all its original accessories, such as controllers, memory cards, and cables, will be worth more. Unique accessories like the EyeToy or Network Adapter can add extra value.
Games: A PS2 with a collection of popular, scarce games can significantly increase the console's value.
Special Editions: Limited Edition PS2 consoles, color variants, and special editions such as the "Automobile Lamborghini series" are worth more due to their rarity.
How Much Is a PS2 Worth? – Pricing Overview
As of 2023, the value of a PS2 largely depends on the factors mentioned above. However, the typical range observed in the market is as follows:
Used PS2 'Fat' Model: On average, a used original PS2 costs between $40 and $60.
Used PS2 Slim: A used PS2 Slim tends to fetch around $50 to $70, depending on its condition and the accessories bundled.
PS2 Special Editions: The price varies greatly, typically starting from $100 and can go up to $500 or even higher, depending on the rarity and condition.
New PS2: A new, unopened PS2 can be a rare find worth anything from $200 to $500 or more.

The Worth of PS2 Games
The value of a PS2 isn't confined to
Determining the Value of PS2 Games
Sometimes, it's not only the console that holds value but also the games. Certain PlayStation 2 games have become collectors' items over time due to their rarity, condition, or significance in gaming history.
A few notable PlayStation 2 games and their approximate worth are:
Kuon – $400-700: A rare survival horror game released in limited quantities.

Rule of Rose – $1300: Another survival horror title is known for its controversial themes and rarity.

Blood Will Tell – $190-700: An action-adventure game based on the classic Japanese manga series Dororo.

.hack//Quarantine – $250: The fourth and final game in the original .hack video game series.

Def Jam Fight for NY (Greatest Hits) – $150 to $525: A hip-hop-influenced 3D fighting game valued for its unique theme and gameplay.

To assess the value of a PS2 game, consider factors like its condition, rarity, and whether it's complete in the box (CIB). Unopened or sealed games will always fetch a higher price.
PS2 Slim Worth
The PS2 Slim is a more compact version of the original PlayStation 2. Like the original, the worth of a PS2 Slim depends on various factors, such as condition, region code, and whether it is boxed or loose. On average, a PS2 Slim console can fetch around $50 to $100, with the higher end reserved for consoles in excellent condition with the original packaging.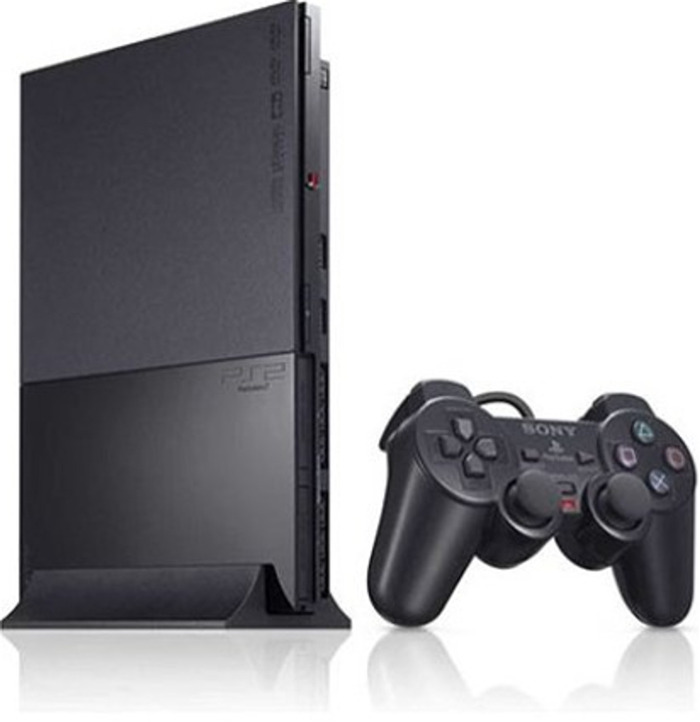 What About Special Edition PS2 Consoles?
Special edition consoles, color variants, or limited-edition PS2 Slims often hold more value. For example, an Aqua Blue PS2 Slim, part of the "Automobile Color Collection" released only in Japan, can fetch considerably higher prices due to its rarity.
FAQs
What does CIB mean when selling PlayStation 2 games?
CIB stands for "Complete In Box." This means the game includes the game disc and the original box, the instruction manual, and any other inserts that originally came with the game. CIB games are typically worth more than loose copies.
Where else can I buy and sell PS2 consoles and games?
Apart from eBay and Amazon, other online platforms like Craigslist, Facebook Marketplace, and dedicated video game trade/sale forums are also places where you can buy or sell PS2 consoles and games.
What does NTSC U/C USA mean?
NTSC U/C is the television system and region code for the United States and Canada. This means the game or console is intended for sale and use in this region. PS2 games are region-locked, telling a game from one region will not work on a console from another region.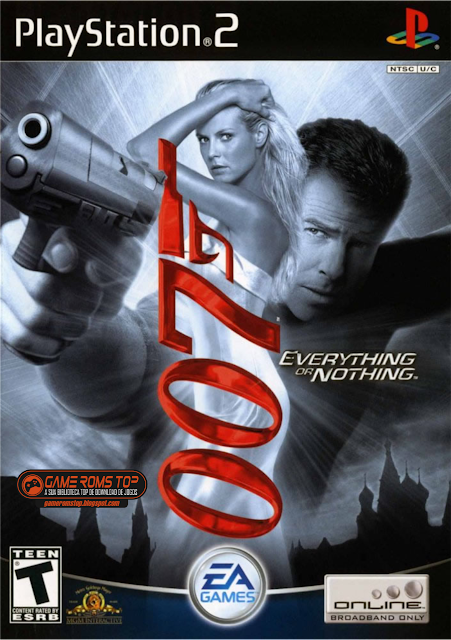 What factors can increase the value of a PS2 console or game?
Several factors can increase the value of a PS2 console or game:
Condition: Items in excellent condition, especially those that are 'like new' or still sealed in the original packaging, will be worth more.
Rarity: Limited edition consoles or games, or items produced in small quantities, are often more valuable.
Desirability: Some games are sought after by collectors or are popular because of their gameplay, graphics, or storyline. These tend to have a higher value.
Completeness: For games, having the original case, manual, and any inserts or extras included when the game was new (CIB) can significantly increase its value.

How can I check the current market value of a PS2 console or game?
One of the best ways to check the current market value of a PS2 console or game is to look at recently sold listings on sites like eBay. This can give you an idea of what people will pay for that item. There are also websites dedicated to tracking the value of video games over time, such as PriceCharting.
What does 'loose' mean when selling PlayStation 2 games?
When selling PlayStation 2 games, 'loose' means the game is sold without its original box, manual, or other inserts. It usually refers to just the game disc itself. Loose games typically fetch a lower price than CIB games.
Conclusion
In conclusion, the PlayStation 2, its slim variant, and its games can still hold significant value, especially for collectors or enthusiasts. The value of these items varies widely based on factors such as condition, completeness, rarity, and the current market demand. It's always a good idea to check recent sales on various platforms to gauge the present value of your items before selling them.