The world of handheld gaming has seen a resurgence with the introduction of handheld emulators, compact devices that allow users to play retro games anywhere, anytime. Whether you're a retro gaming enthusiast or a curious newcomer, our detailed guide will help you navigate the world of handheld emulators.
Understanding Handheld Emulators
A handheld emulator is designed to replicate the experience of playing classic video games from yesteryears. These devices often resemble portable gaming consoles and are equipped with software that allows them to 'emulate' or imitate the performance of old gaming systems. From NES to Sega Genesis, Game Boy to PlayStation, a handheld emulator can bring back memories or create new ones with the classics.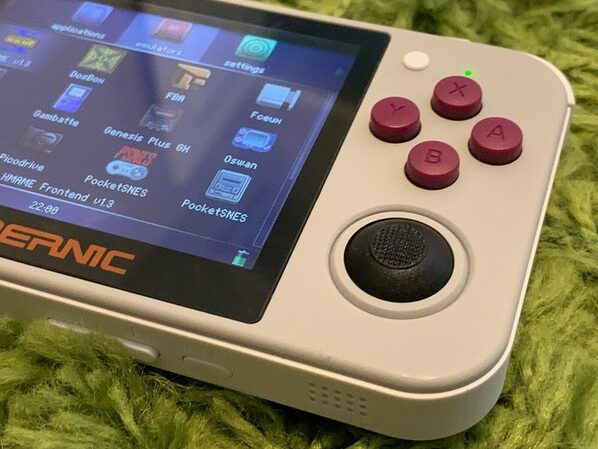 Selecting the Perfect Handheld Emulator
Choosing a handheld emulator depends mainly on your personal preferences and gaming needs. Some popular options among the gaming community include the GPD XD Plus, Anbernic RG351P, Powkiddy RGB10 Max, and the Miyoo Mini.
However, a mid-range Android phone with a telescopic Switch-style controller can be a versatile alternative. With a powerful processor like the Helio G90T in the BLU G90 Pro, your smartphone can emulate popular gaming systems like PSP, GameCube, and 3DS.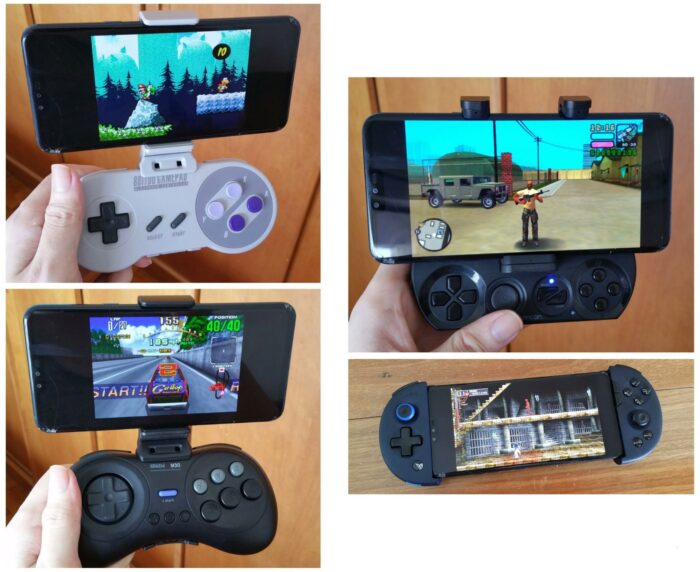 Upcoming Handheld Emulators: Worth the Wait?
While plenty of handheld emulators are available, some users suggest waiting for upcoming models that promise advanced features and improved performance. Keeping up with the latest news in the handheld emulator industry can help you make an informed purchase.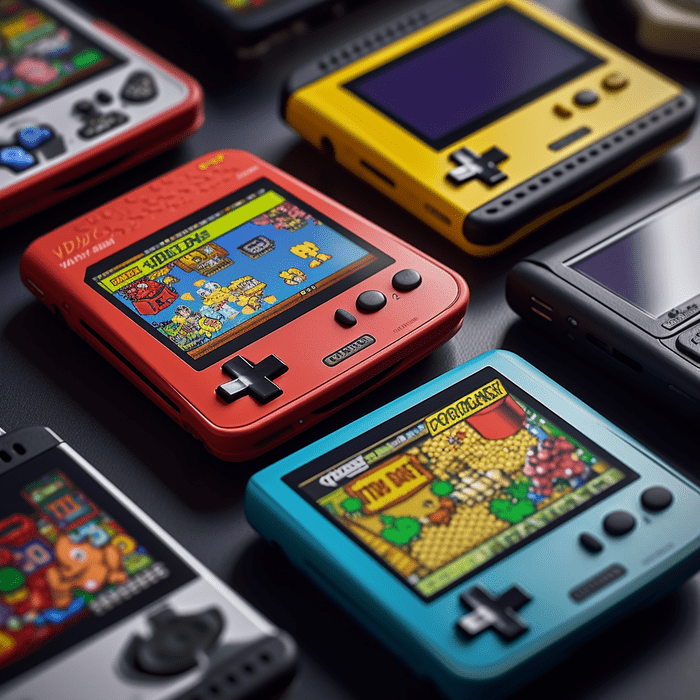 A Look at Popular Handheld Emulators
Let's delve deeper into some fan-favorite handheld emulators.
GPD XD Plus
The GPD XD Plus is a compact, clamshell-style emulator that stands out for its comfortable design and powerful performance. It can emulate a wide range of retro gaming systems.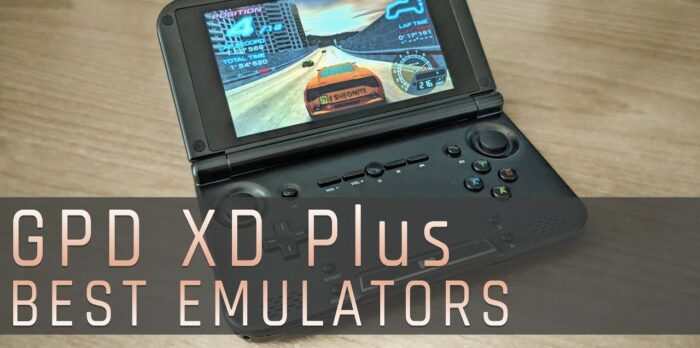 Anbernic RG351P
The Anbernic RG351P is praised for its robust build and vibrant display. Its ability to run games from various retro systems makes it a versatile choice for gaming enthusiasts.
Powkiddy RGB10 Max
The Powkiddy RGB10 Max offers an impressive balance between affordability and performance. Its large display and comfortable controls add to its appeal.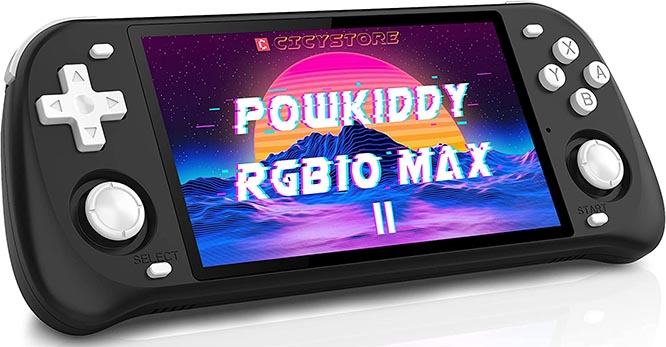 Miyoo Mini
The Miyoo Mini wins over gamers with its compact design and user-friendly interface. Despite its size, it can run a multitude of retro games.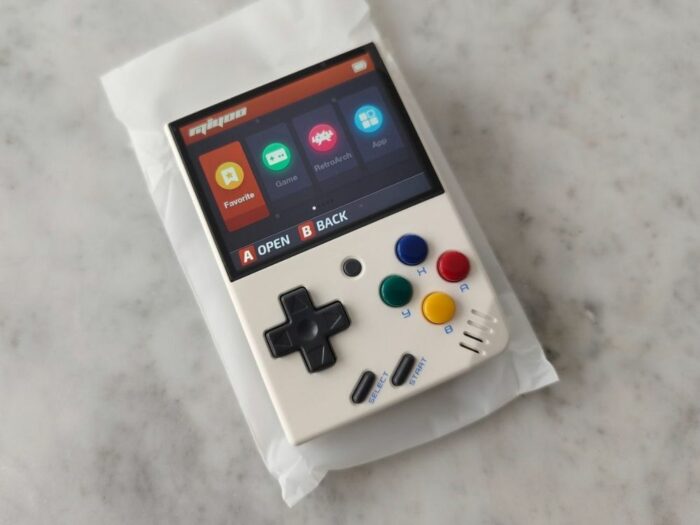 What are the Benefits of Handheld Emulators?
Handheld emulators aren't just portable gaming devices; they're time machines. They allow you to relive those nostalgic moments playing classic games from the past. If you grew up playing retro games or were discovering them, a handheld emulator can offer an unrivaled experience.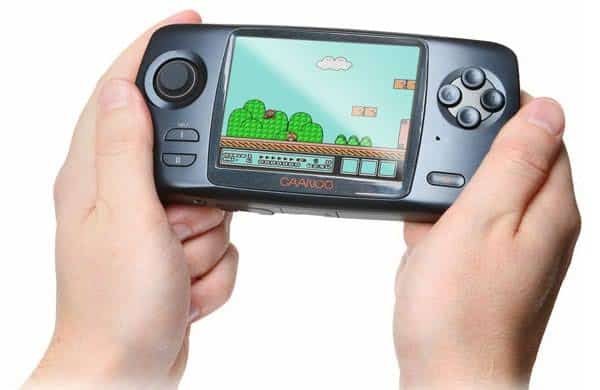 Let's break down the benefits of owning a handheld emulator:
Portability
The primary advantage of a handheld emulator is that it's portable. You can carry hundreds, if not thousands, of games in your pocket and play them whenever you want, wherever you are.
Versatility
A handheld emulator is capable of playing games from various consoles and systems. This versatility allows you to enjoy multiple games without switching devices.
Cost-Effective
A handheld emulator is often cheaper than owning multiple vintage gaming systems and buying individual physical games. Plus, with an emulator, you don't need to worry about the wear and tear of physical cartridges or discs.
Nostalgia
Finally, the handheld emulator is a gateway to reliving the good old days. It brings back memories of when gaming was simpler yet profoundly enjoyable.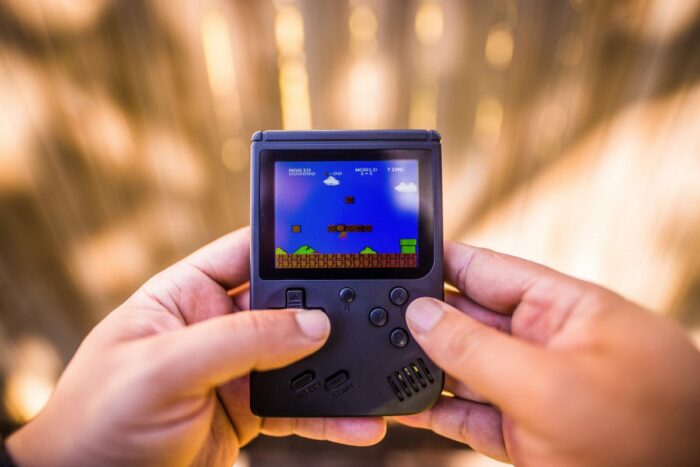 Guide to Buying the Right-Handheld Emulator
Now that you know the benefits, let's consider what you should consider before buying a handheld emulator.
Game Library
The first thing to check is whether the handheld emulator supports your favorite games. You wouldn't want to invest in a device that doesn't have your favorite games, right?
Controls
The control layout is another critical factor to consider. Ensure that the buttons are comfortable to use and are placed intuitively.
Screen Quality
A good screen can significantly enhance your gaming experience. Consider factors such as size, resolution, and whether it is backlit.
Battery Life
You don't want your device to run out of power in the middle of a game. Check the battery life of the handheld emulator and if it can be easily charged.
Price
Finally, consider your budget. While some handheld emulators are relatively inexpensive, others can be pretty pricey. Balance your needs and your budget to make an informed decision.
FAQs
Here are some frequently asked questions about handheld emulators:
Can a handheld emulator play all retro games?
Not all handheld emulators can play every retro game. It largely depends on the emulator's hardware and the supported emulators. However, most of them can play various games from different consoles.
Are handheld emulators legal?
The legality of handheld emulators is a grey area. While owning and using an emulator is perfectly legal, downloading and playing ROMs (game files) can be considered copyright infringement unless you own the original game.
Can you add more games to a handheld emulator?
Yes, most handheld emulators allow you to add more games. However, the process can vary between devices.
How long does the battery of a handheld emulator last?
The battery life of a handheld emulator can vary widely depending on the model and how it's used. Generally, you can expect anywhere from 3 to 10 hours of playtime on a full charge.
Is it difficult to set up a handheld emulator?
Setting up a handheld emulator can be straightforward or somewhat complex, depending on the model. Some devices come pre-loaded with games and emulators, while others may require installing the emulators and games yourself.
Conclusion
Handheld emulators are powerful devices that can bring back the joy of retro gaming in a portable and convenient form. They offer versatility, cost-effectiveness, and a nostalgia factor that's hard to match. When choosing a handheld emulator, consider the game library, controls, screen quality, battery life, and price. Always remember to respect copyright laws when downloading and playing games.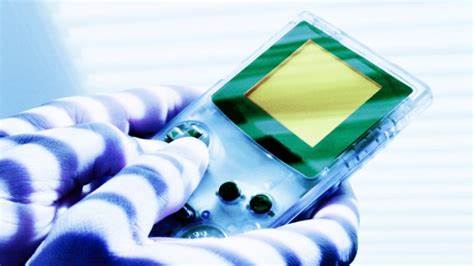 Whether a seasoned gamer or new to retro gaming, a handheld emulator can provide countless hours of entertainment and take you down memory lane.