Does your GTA 5 crashes randomly? Or your game does not respond to the launch? Don't worry about it, You are not alone!
GTA 5 is a very popular and impressive game but many players have reported that they are facing many errors and problems while playing the game. Some say that the game crashes randomly and some players face problems on the launch.
These are some of the other random errors that players are facing while playing GTA V:
GTA V cannot be launched
Social Club failed to initialize
Unable to connect to Rockstar Games Services
For more help on GTA V, read our How Many Lines of Code are in GTA V, GTA V Save Game Location Guide, Can you get banned for duplicating cars in GTA V, How to be a Cop in GTA 5, GTA 5 Out Of Game Memory Please Reboot,
If you are also looking for a solution for the GTA 5 random crashes, then keep on scrolling because we have covered all the authentic solutions that you can use to fix your game.
So, let's get to the point!

Common Reasons for GTA 5 Random Crashes
These are some of the most common reasons for this error to occur. You can check if you have done any of these things.
Overheated PC
Outdated Drivers
Outdated Windows
No space in RAM
Read also: GTA 5 Random Crashes
How to Fix GTA 5 Crashing Randomly Problem Issue
These are some of the best working solutions to fix GTA V random crashes.
1) Restart Your System
Sometimes the problem is not so hefty so before you try something big, try restarting your PC. Shut down your PC and wait for a few minutes, after that turn it on and check for the error. If it is gone, you don't have to try anything else.
2) Basic Troubleshooting
If the problem is still there, then do some basic troubleshooting. These points are common reasons for the GTA 5 random crash.
• Cool Down your PC
If you have an overheated CPU then this could be causing your game to crash randomly. You should cool down your PC and then try to launch the game again.
• Update the Game
If you have an outdated version of GTA V then install the latest version because the latest version can remove errors and problems in your game. Try updating your game and then check for errors.
• Update Windows
If you are using an old version of Windows then you should update it too, because updating the Windows can possibly fix the error. So check for updates from your Settings>Security & Updates>Windows Updates. If an update is available then go for it and after that check for the error.
3) Load the Game with Sufficient RAM
If you have a full RAM and you are trying to open the game then the crash seems to be normal because you need a good amount of space in order to run GTA 5 on your PC. So, Close all the applications and refresh the computer and then try to open the game. If that doesn't work then set your game to high priority from settings in the Task Manager.
4) Update Graphics Drivers
If you have outdated graphics drivers then you should update them and then run the game. You should visit you graphics drivers manufacturer's website and you will find a complete guide on how can you update them! Almost all of them are pretty simple and same. You just have to find the drivers and update them.
5) Change Graphics Settings
If you have set your graphics settings on high then this could be a possible reason for the GTA 5 random crash. Because your system may not be compatible with high graphics. You should set the graphics settings to low. If you don't know how to do it just follow these simple steps:
Open the settings in GTA 5 and click on Graphics
Now, set the graphics to low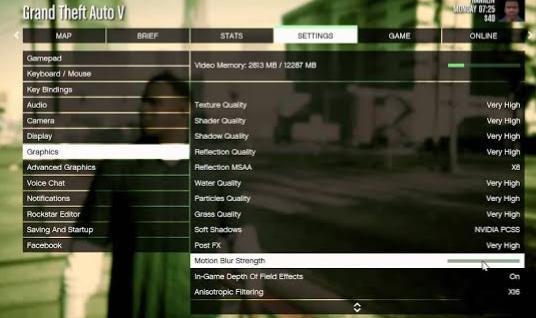 After that, restart the game and then check, if your GTA V crashes randomly or not.
6) Run GTA V as Administrator
If the error persists then run the game as an administrator.
Right-Click on GTA V icon.
Then click on run as administrator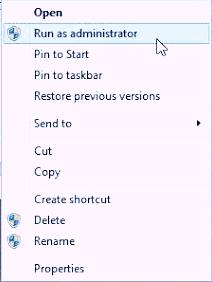 Now launch the game and check if the game crashes or not.
7) Verify Game Files
The next thing that you can try is verifying your game files integrity. If you have no idea what this means, then just follow the given steps.
Open the Steam Library
Now, open properties of GTA V by right-clicking on it
Now, go to the local files tab from properties
Then, click on Verify Integrity of Game files
Wait for some time and let it complete, after that run the game.
Verifying the game files integrity will check the game files and if any if the file is missing or corrupted, it will automatically change it.

Related Error
These are some of the other errors that players see in GTA V.
GTA 5 keeps crashing on the loading screen

GTA 5 keeps crashing pc
GTA v crashes randomly 2022
GTA v crash fix
People Also Ask
Why my GTA V crashes without any Error?
This could happen if the graphics drivers are not updated. You should update the graphics drivers and this random crash will resolve.
Can I use mods in GTA V?
As long you don't use mods in GTA V online. You can use them but Rockstar Games has said that they can really promise about using the mods in GTA V. 
Conclusion
This blog is about fixing the GTA V random crashes. We have discussed the most common reasons for this crash and also the top 7 ways to fix GTA V random crash. If you know any other way to fix the GTA 5 random crashes then do let us k ow in the comments!