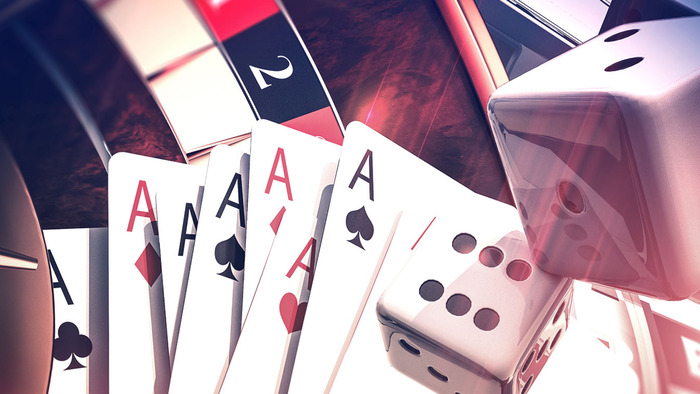 The boundaries between gaming and gambling are becoming increasingly blurred. This convergence is an outcome of evolving technology and shifting market dynamics. As these two industries intertwine, they spawn new forms of entertainment that appeal to a broad user base, while also presenting regulatory challenges and considerations for responsible gameplay.
Understanding the Fusion Between Gaming and Gambling
The line between gaming and gambling has been blurring. Initially, distinct activities are merging, driven by technological advances and evolving consumer behavior. Both sectors now offer elements traditionally exclusive to the other, with video games featuring betting elements and online gambling platforms adopting interactive, game-like experiences.
The gambling industry has adopted mechanics from gaming to create engaging platforms. Slot machines now boast narratives and objectives similar to video games, drawing players into a story where they complete challenges to unlock new games or features.
Similarly, gambling dynamics are increasingly present in video games. Titles on various platforms incentivize players to engage in transactions that resemble gambling, such as loot boxes, which contain random items and have become a standard monetization strategy in the gaming industry.
Regulatory Responses and Player Protection
The intertwining of gaming and gambling raises concerns, especially regarding regulation and the protection of players. Regulators have started to pay close attention to the ways in which games with gambling-like mechanics are made available to the public, particularly minors.
One of the primary concerns is the potential for these games to encourage gambling behavior in young players, leading to calls for tighter controls on gambling content in games. This has resulted in an increase in age restrictions and warnings about in-game purchases with a random element.
Technological Advancements Fueling the Merge
Technology has played a pivotal role in the fusion of gaming and gambling. The ubiquity of smartphones has provided a fertile ground for the growth of mobile gaming and gambling apps. Advanced software allows for more sophisticated game features in online casinos, including live dealers and interactive gameplay, further enhancing the player's engagement.
The use of artificial intelligence (AI) and machine learning in both sectors personalizes the user experience. In gambling, AI can tailor the games and bonuses offered to individual preferences. In gaming, AI may adjust the difficulty level or suggest in-game purchases based on the player's behavior.
The Impact of Social Media and Casual Gaming
Social media platforms have become hotspots for casual games that often incorporate gambling themes or elements. These platforms provide a vast audience for these games and allow for easy sharing among friends, which helps to integrate gambling mechanics into everyday entertainment.
Casual games with gambling elements are often free to play but offer in-game purchases or incentives to win real-world prizes, further blending the distinction between gaming for fun and gambling for monetary reward.
Promotional Strategies in Online Casinos
Online casinos use various promotional strategies to attract new players. Among these strategies, the offering of an online casino signup bonus is a common tactic. These bonuses are like power-ups in video games, providing new users with a starting advantage.
When a user signs up and utilizes an online casino signup bonus, they may receive additional credits or free plays to enhance their initial gaming activities. This approach not only serves as an incentive for players to join but also reflects the synergy between the reward systems inherent in both gaming and gambling.
The Role of Virtual Reality and Augmented Reality
Virtual reality (VR) and augmented reality (AR) are at the forefront of creating immersive experiences in both gaming and gambling. Casinos are exploring VR to deliver experiences that are as close to real-life gambling as possible without players needing to leave their homes. Meanwhile, AR has the potential to overlay gambling experiences onto the real world, allowing for a new dimension of interactivity.
eSports and Sports Betting: A Growing Intersection
The rise of eSports has brought with it an entirely new area for betting. Traditional sports betting platforms have adapted to include eSports, recognizing the substantial market of viewers who wish to bet on competitive gaming events. As the audiences for both eSports and traditional sports overlap, the betting offerings become more integrated, often housed on the same platforms.
The Evolution of Player Engagement Tactics
The intersection of gaming and gambling is evident in the sophisticated ways both industries engage their participants. Online casinos, for example, now offer dynamic content that adapts to player choices, creating an interactive narrative that rivals that of many modern video games. Players are no longer passive consumers; they are active participants in the stories unfolding in their games.
Loyalty programs have also evolved. Much like video game achievements or milestones, these programs reward players for their activities on the site, fostering a sense of progression and accomplishment. The more a player engages with the casino, the more rewards they can unlock. This system is inherently designed to retain players by incentivizing continual play, similar to how video games encourage players to complete objectives to achieve rewards.
Future Outlook: Convergence Trends to Watch
Looking forward, the convergence of gaming and gambling is likely to continue at an accelerated pace. The integration of blockchain technology could introduce new forms of currency and even more secure ways to play and bet online. Additionally, the rise of social gaming on various platforms may lead to an increase in casual gambling activities as part of the social experience.
Conclusion
The fusion of gaming and gambling signifies a transformation in the entertainment landscape, creating novel experiences for users. It calls for careful attention to regulation and responsible consumption. As these domains continue to merge, they chart a path forward for an industry that caters to a diverse audience, while prioritizing ethical engagement.