Are you looking for Squishy camera settings? Then this blog can be helpful for you! Because this blog reveals the March 2022 Squishy camera Settings!
If you play Rocket League then you must already know the importance of camera settings. These settings can earn you a victory, So in this blog, we are going to discuss the camera settings of one of the best Rocket League player Squishy.
Who is Squishy or Squishymuffinz?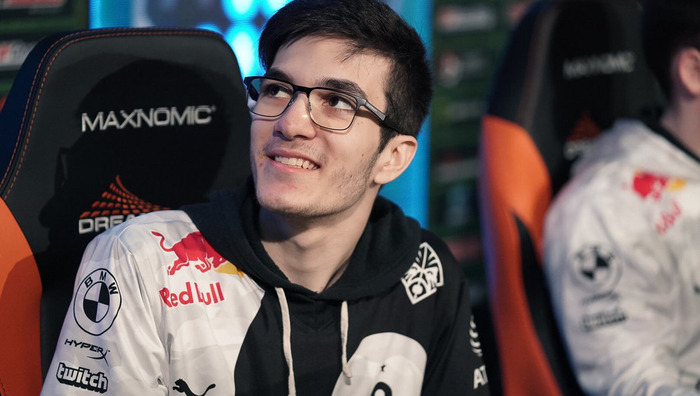 If you don't know that who Squishy or Squishymuffinz is, He is a 22 years old professional Rocket League player and also a well established YouTuber with more than 1 million subscribers He is a skillful player and uploads gaming videos on his YT channel.
Squishy Camera Settings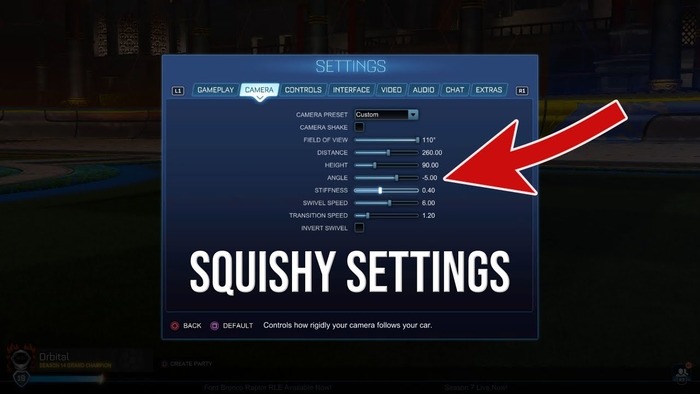 These are the latest Squishy Camera Settings:
FOV: 110
Camera shake: No
Camera Stiffness: 45
Camera Height: 90/100
Camera Transition speed: 1.00
Distance: 250/270
Camera Angle: -5.0
Camera Swivel speed: 8.00
You can apply these camera settings to secure a victory!
Tips for Camera Settings
Like any other player, Squishy also changes his settings when he feels like. So these are some of the tips by Squishy for Camera Settings
Camera Height
Camera Height is used to change the camera height above the car. It is one of the most important camera settings. The average camera height that normal players keep is 110 but Squishy has kept it to 100. You can follow squishy's settings or maybe choose for yourself.
Camera Stiffness
Camera Stiffness is used to set the smoothness of the camera while following the vehicle. The best is to keep the camera stiffness between 0.4 and 0.5, however, most of the players keep it to 0.43.
Camera Angle
These settings are used to set which side of the car will face the camera. The average camera angle is -3, and it is also recommended by pro players. But many pro players also prefer to keep the camera angle at -5.
Camera Swivel Speed
Camera Swivel Speed is used to set the speed of the camera with respect to the car. The Camera Swivel Speed of most of the players is around 5.3, but Squishy has set it to 8. Eight is also very good as Squishy has won many Rocket League matches with these settings.
Lastly, my suggestion is that you should keep on trying different settings, and I am sure that you will get the best camera settings for yourself!
Ball Cam Toggle
This setting decides that the ball cam will work automatically or you can use it manually by holding a button. Many players choose Toggle but Squishy Muffinz uses Crown settings.
Conclusion
This blog is about Squishy Camera Settings. We have discussed them above, these settings are the latest March 2022 settings. These settings are one of the best settings to get victories in Rocket League.
I hope this blog was helpful to you. If you have any queries, then share them with us in the comments!
FAQs
These are some Frequently Asked Questions about Squishy.
What sensitivity does Squishymuffinz use? 
The sensitivity setting that Squishy uses is 1.40, it is suggested that you try different settings to get your desired results! 
How old is Squishy? 
Squishy or Squishymuffinz was born on November 2000. He is currently 21 years old and lives in Canada. 
Who does Squishy play for? 
Squishy is a professional Rocket League player and Squishy is currently a part of the e-sports team NRG E-Sports along with other pro players like musty.