Discover the power of the Retroid Pocket 2, a portable retro gaming console that's perfect for gaming enthusiasts and beginners alike. Dive into this comprehensive guide, and let's help you master this incredible device!
The Retroid Pocket 2 is a handheld gaming console that brings the joy of retro gaming to your fingertips. With the ability to emulate a vast array of classic gaming systems, it offers endless hours of entertainment for gamers of all ages. Ideal for both seasoned players and those new to the retro gaming scene, this device promises to deliver a high-quality gaming experience at an affordable price.
Key Features and Specifications
The Retroid Pocket 2 boasts an impressive set of features and specifications that make it a worthy addition to any gamer's collection:
3.5-inch IPS display with a resolution of 640×480 pixels
Quad-core ARM Cortex-A7 processor
1 GB DDR3 RAM
16 GB internal storage, expandable with a microSD card
Supports a wide range of emulators for classic gaming systems
USB Type-C charging and data transfer
WiFi and Bluetooth connectivity
4000 mAh battery, offering up to 6 hours of gameplay
Setting Up Your Retroid Pocket 2
Setting up your Retroid Pocket 2 is a breeze, even for tech noobs. Follow these simple steps to get started:
Step 1: Charge your device
Before using your Retroid Pocket 2, make sure to fully charge it using the included USB-C cable. Charging may take up to 3 hours, even with fast charging capabilities.
Step 2: Insert a microSD card
The Retroid Pocket 2 comes with 16 GB of internal storage, but you can expand this by inserting a microSD card (up to 128 GB) into the slot located on the side of the device.
Press and hold the power button to turn on the device. Once powered on, use the D-pad and buttons to navigate through the various menus and settings.
Step 4: Configure your WiFi and Bluetooth settings
To connect your device to WiFi and Bluetooth peripherals, go to the settings menu and follow the on-screen instructions.
Updating the OS for Improved Performance
It is recommended to update the OS to version 8.1 V2, as it frees up almost 10 GB of space used by the RetroidOS 1. To perform this update, follow these steps:
Step 1: Download the OS update
Visit the official Retroid website and download the OS 8.1 V2
Charging the Retroid Pocket 2
One of the cons of the Retroid Pocket 2 is its slow charging time, which can take up to three hours even when using a fast-charging USB-C cable. To help speed up the process, make sure you're using a high-quality charger with the appropriate voltage and amperage ratings.
Configuring the Retroid Pocket 2
The Retroid Pocket 2 can be a bit daunting for first-time retro gamers due to the amount of configuration involved. To help ease this process, follow these steps:
Update the device's operating system to 8.1 V2. This will free up almost 10 GB of space used by the older RetroidOS.
Familiarize yourself with the controls, including the left joystick, D-pad, and triggers. Make note of any input lag or quality control issues, which might require troubleshooting or replacement.
Explore the various games available for the system, and test each one to ensure compatibility and performance.
Customize the device's settings to your liking, including display resolution, sound, and control options.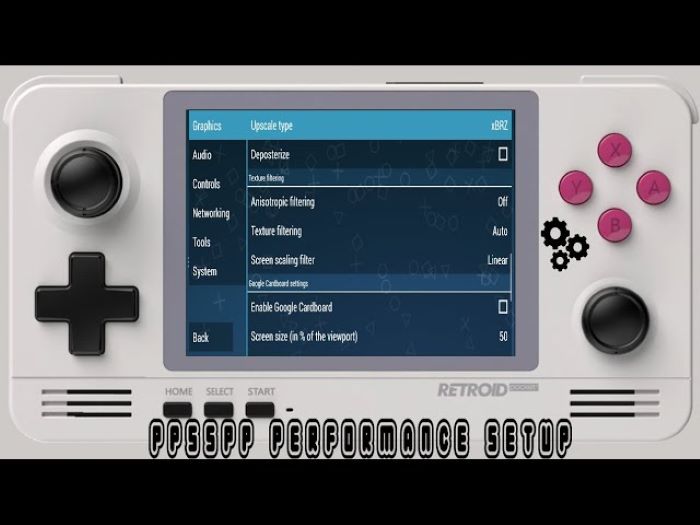 Troubleshooting Common Issues
Despite its many positive features, the Retroid Pocket 2 can sometimes encounter issues. Here are some common problems and their solutions:
Input lag or unresponsive controls: Try updating the device's firmware or resetting its settings to default. If this doesn't help, consider contacting the manufacturer for a replacement.
Poor game performance: Some games may not run smoothly on the Retroid Pocket 2 due to hardware limitations or software incompatibilities. Research the specific game in question to determine if others have experienced similar issues and found solutions.
Slow charging time: Use a high-quality charger with the correct voltage and amperage ratings to improve the charging speed. If the problem persists, consider replacing the device's battery.
Conclusion
The Retroid Pocket 2 is an excellent device for gamers who want to relive the nostalgia of classic gaming on a portable system. With its wide range of supported consoles, customizable settings, and solid build quality, it's a great investment for retro gaming enthusiasts. While it does have a few drawbacks, such as slow charging times and occasional performance issues, its many positive features make it a worthwhile purchase.
FAQs
What games can the Retroid Pocket 2 emulate?
The Retroid Pocket 2 can emulate a wide range of retro games, including those from popular consoles like the NES, SNES, Game Boy, Game Boy Color, Game Boy Advance, Sega Genesis, and more. Some games may require additional configuration or optimization to run smoothly.
How do I update the Retroid Pocket 2's operating system?
Updating the Retroid Pocket 2's operating system can be done by downloading the latest firmware from the manufacturer's website and following their instructions for installation. This process typically involves copying the firmware files to an SD card and inserting it into the device.
How can I add more games to the Retroid Pocket 2?
Adding more games to the Retroid Pocket 2 is a simple process. Locate and download the appropriate ROM files for the games you want to add, and then transfer them to your device using a USB-C cable or an SD card. Make sure to place the ROM files in the appropriate folder for the corresponding emulator. Keep in mind that downloading ROMs for games you do not own is illegal, and you should only download ROMs for games you legally own.
How do I connect the Retroid Pocket 2 to my TV or monitor?
The Retroid Pocket 2 features a Mini HDMI port that allows you to connect it to your TV or monitor. To do this, simply purchase a Mini HDMI to HDMI cable, plug one end into the Retroid Pocket 2 and the other end into your TV or monitor's HDMI input. Adjust the display settings on your device if necessary. Keep in mind that not all games will display correctly on larger screens due to their original resolution.
Can I use an external controller with the Retroid Pocket 2?
Yes, the Retroid Pocket 2 supports external controllers via Bluetooth or USB connection. To connect a Bluetooth controller, follow the pairing process outlined in the controller's manual. For USB controllers, simply plug the controller into the USB-C port on the Retroid Pocket 2 using an appropriate adapter. Some controllers may require additional configuration to work properly.