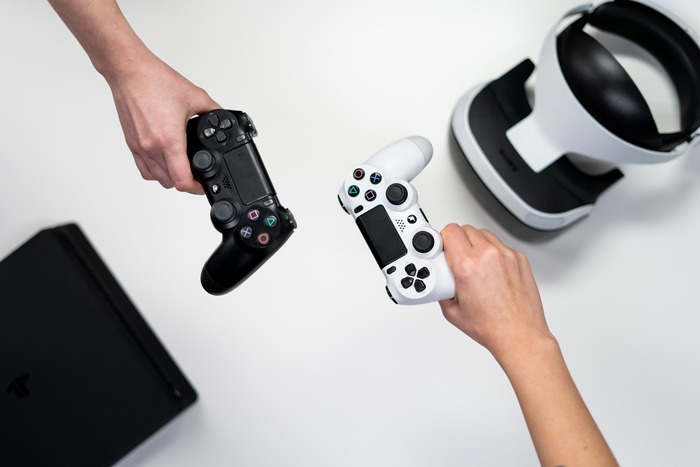 When it comes to gaming, many players choose to focus on multiplayer titles. Whether they want to play with friends or know that they're competing against other remote players (rather than AI-based NPCs), multiplayer features are one reason why gamers enjoy the titles they do. Unsurprisingly, they're a huge focus for developers.
Many games include a range of features designed to cater to multiplayer options, whether private chats or private invitations. Similarly, apps like Discord have made their name in helping to make games more accessible for groups of friends. Chat apps make it easy to link up in games that have less straightforward multiplayer features, such as open-world multiplayer games like Rust. 
Still, some groups can get bored after playing the same games for a while. After all, even though titles like Rocket League and Fortnite are renowned for their multiplayer features, that doesn't mean that the games are infinitely playable. If your gaming group is a little bit bored with the same old routine, then try out one of these titles.
Poker Home Games
Back before video games took off, playing poker in a garage or basement was one of the key ways in which friends could connect. To this day, it remains a popular reason to get together—but what about remote friends who live great distances apart? If you're looking to explore this classic game, then dive into home games, which can be organized for friend groups via private link invitations. Once that's done, you'll have a social chat feature that makes it feel like everyone is sitting around a table together with chips before them.
The Original 'Death Match'
The original GoldenEye 007 introduced a new era for multiplayer. This clunky first-person shooter pitted players against one another in a death match using a split screen. Though this is was one of the earlier great multiplayer gaming experiences, and it came out in the 1990s, it's still a solid option for friends. Not only does GoldenEye 007 include plenty of retro nostalgia, but the game's recent re-release has improved the mechanics.
Monster Hunter: World
If you haven't heard of Monster Hunter before, this Capcom project is quite simple: explore a fantasy world and take down monsters of all shapes, sizes, and decrees. However, it's recent multiplayer online option has taken this premise to whole new dimensions. That's because it allows friends to link up in an open world to battle monsters together. Groups can even pool their guild cards to help one another level up.
Rust
As outlined above, Rust is an open-world survival game that sees players dropped onto an island with absolutely no supplies—clothes included. Discord is a popular way for friends to link up and spawn together. By working alongside one another, they can gather resources, create a fort, and take on all the other players trying to run the island.
Teenage Mutant Ninja Turtles: Turtles in Time
Let's head into the way-back machine to explore another great multiplayer title. GoldenEye 007 took us to the 1990s when the era of home consoles was just taking off. However, we're heading back to the 1980s to explore this arcade title.
The classic setup means only four players can join at the same time—but they'll be playing on the same screen. Keep in mind that you'll need a SNES adapter or a PC in order to play this retro title. Plus, you'll also need four controllers to allow players to join at the same time. But trust us—all the work is worth it to set up this nostalgic throwback.
Red Dead Redemption Online
This game has a few hiccups to work through considering it was first released in 2019. However, if you and your friends enjoyed the Wild West romp in any of its original incarnations, then you'll find yourself spending hours on its multiplayer option. In this setup, you can join friends to explore the countryside and pick up side quests as you please. Think of it like a choose-your-own-adventure set in one of the most believable gaming worlds ever created.