In the realm of racing video games, Wreckfest has garnered significant attention. But, the question "is Wreckfest cross platform?" continues to spark intense discussions among gamers. In this comprehensive guide, we'll unravel this mystery in depth, diving into the game's cross-play and cross-progression functionalities, as well as addressing several other associated topics.
A Quick Introduction to Wreckfest
Before we delve into the nitty-gritty of our topic, it's imperative to understand what Wreckfest is. Wreckfest is a popular racing video game developed by Bugbear Entertainment and published by THQ Nordic. Known for its realistic physics, destructible environments, and old-school racing vibes, it has captured the hearts of gamers worldwide.
Is Wreckfest a Good Game?
Certainly, Wreckfest is a fantastic game for those who enjoy high-octane, adrenaline-pumping racing action. The game's unique selling point lies in its blend of realistic driving physics with intense vehicular combat. From powerful trucks to compact cars, Wreckfest offers a wide range of vehicles to choose from, each having its strengths and weaknesses.
Gameplay of Wreckfest
Wreckfest's gameplay revolves around exciting vehicular combat and intense racing. Players must navigate a variety of tracks while simultaneously engaging in aggressive vehicular combat. The game's realistic physics engine ensures every crash and collision feels visceral, adding another layer of excitement and unpredictability to each race.
What is Cross-Platform Compatibility and Its Need?
Cross-platform compatibility in video gaming refers to the ability of players on different gaming platforms to play together. It breaks the barriers between different platforms, allowing gamers to play with their friends, regardless of the platform they are using. This feature significantly enhances the social aspects of gaming, enabling larger player communities.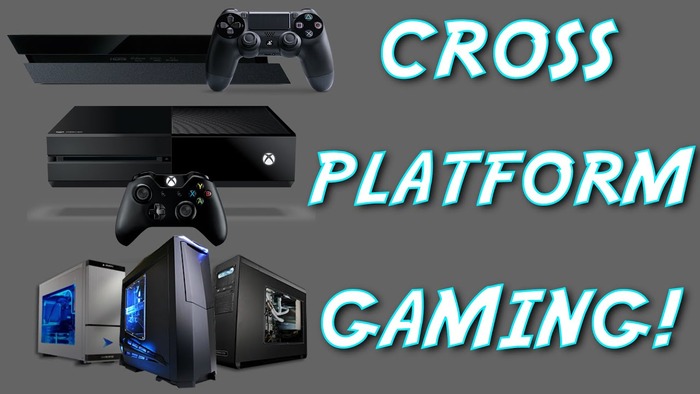 Is Wreckfest Cross Platform?
Now, let's address the burning question, "is Wreckfest cross platform?". Based on current information, Wreckfest does support cross-platform play for PC versions available on different platforms such as Steam, Epic, Xbox Game Pass, and GOG. This means players owning any of these PC versions can join the same multiplayer servers and play online together. However, it's crucial to note that there's no crossplay between Microsoft Store and Steam on PC.
Wreckfest Crossplay: Current Status and Future Possibilities
Although Wreckfest offers crossplay between different PC versions, it currently does not support crossplay between different consoles or between consoles and PC. This lack of cross-platform play has been a point of disappointment for some players who wish to enjoy the game with friends on other platforms.
However, there's always the possibility that the developers may introduce crossplay between different platforms in future updates, given the growing demand for such features in modern multiplayer games.
Wreckfest Cross-Platform: Platform-specific Details
Let's delve into platform-specific details concerning the cross-platform status of Wreckfest:
For PC users, crossplay is supported between different platforms including Steam, Epic, Xbox Game Pass, and GOG.
For console users, there's currently no crossplay support. This means PS4, PS5, Xbox One, Xbox Series X/S, and Nintendo Switch players can't play with each other or with PC players.
It's important to regularly check the game's official website or trusted gaming news outlets for updates about cross-platform functionality.
Where Can You Play Wreckfest?
Wreckfest is available on a variety of platforms, including PlayStation 4, PlayStation 5, Xbox One, Xbox Series X/S, Nintendo Switch, and PC. With its availability on a diverse range of platforms, Wreckfest ensures that a wide range of gamers can enjoy its thrilling racing action and vehicular carnage.
Does Wreckfest Offer Cross-Generation Gaming?
In terms of cross-generation gaming, Wreckfest does support cross-gen play. This means that players on Xbox One can play with players on Xbox Series X/S, and similarly, PlayStation 4 players can play with PlayStation 5 players.
Wreckfest: A Look at the Future
While the current state of cross-platform play in Wreckfest might be a bit disappointing for some, the future could hold better prospects. As crossplay becomes a standard feature in the gaming industry, it's not unreasonable to hope for expanded cross-platform capabilities in Wreckfest. Until then, keep the engines revving and enjoy the chaotic racing battles that Wreckfest has to offer!
Conclusion
To wrap up, Wreckfest offers thrilling vehicular combat and racing action, but its cross-platform capabilities are currently limited to PC versions on different platforms. Despite this, the game remains a must -play for racing enthusiasts, with its unique blend of detailed vehicle damage and competitive racing mechanics.
For gamers on consoles, the lack of crossplay may be a disappointment, but the excitement that Wreckfest brings to the table certainly makes up for it. The hope for future cross-platform compatibility is always there, and it could be a game-changer for Wreckfest's community.
Until then, remember to keep up with the latest updates from the developers, and most importantly, have fun in the world of Wreckfest!
Frequently Asked Questions (FAQs)
Is Wreckfest Cross Platform Between PC and PS4/PS5?
No, as of now, Wreckfest does not support cross-platform play between PC and PlayStation 4 or PlayStation 5.
Is Wreckfest Cross Platform Between PC and Xbox One?
Currently, there is no cross-platform support between PC and Xbox One for Wreckfest.
Is Wreckfest Cross-Platform Between PS4 and PS5?
Yes, Wreckfest does support cross-generation play between PlayStation 4 and PlayStation 5.