Is No Man's Sky Crossplay? As one of the most frequently asked questions in the gaming community, the answer to this query is: Yes, No Man's Sky supports cross-platform multiplayer. The ability to play with friends and other players regardless of their gaming platform has been a dream for many. This article delves into the crossplay feature of No Man's Sky and offers an insight into the broader realm of cross-platform gaming.
Does No Man's Sky support crossplay? Here is the answer!
Is No Man's Sky Crossplay? Indeed, it is. No Man's Sky offers cross-platform multiplayer capabilities between PlayStation 4, PlayStation 5, Xbox One, Xbox Series X/S, and Windows PC. This means players from these platforms can seamlessly explore, trade, and build together in the expansive universe of No Man's Sky.
What exactly is cross-platform compatibility?
Cross-platform compatibility, commonly known as crossplay, refers to the ability of a video game to allow players from different gaming platforms to play together. It breaks down barriers that traditionally isolated players based on their platform choices, fostering a more unified gaming community.
Popularity and demand for crossplay
The demand for crossplay has grown exponentially in recent years. With many friends and families owning different consoles or preferring PCs, crossplay allows everyone to enjoy their favorite games together without needing multiple copies on other platforms.
How Crossplay Works
Crossplay bridges the gap between different platforms, allowing players to join the same game servers regardless of their platform. To make this feasible:
Platform-based matchmaking
Most games with crossplay, including No Man's Sky, often have platform-based matchmaking. This ensures players are paired with others using similar input methods, creating a fair gaming environment.
Crossplay-enabled games
For a game to support crossplay, developers must ensure compatibility across different platforms. This might involve tweaking certain game features to ensure players have a consistent experience.
General Platform Considerations
Console availability
Not all consoles support crossplay for various reasons, such as technical limitations or company policies. Players should check the crossplay compatibility of their consoles before purchasing games.
Crossplay compatibility
Even if consoles support crossplay, not all games will. It's up to game developers to integrate crossplay functionality into their games.
Reasons for Limited Cross-Platform Multiplayer
Multiple factors are limiting the implementation of cross-platform multiplayer:
Technical challenges
Different platforms have distinct architectures, creating challenges in ensuring a smooth and unified gaming experience.
Update frequency
Updates might roll out differently across platforms. Syncing these can be challenging, especially when considering patch sizes and testing.
Hardware differences
Varied hardware capabilities across platforms can influence gameplay experiences, challenging and ensuring fairness.
Skill gap
Players using different input methods, such as controllers versus keyboards, might have distinct advantages or disadvantages.
Controller input differences
How players interact with games can vary significantly between platforms, potentially affecting gameplay balance.
Competitive balance
In competitive games, maintaining a level playing field is crucial. Differences in frame rates, graphics, and inputs can influence player performance.
Company Policies
Some companies might restrict crossplay due to financial incentives or other strategic reasons.
Companies Cross-platform restrictions
Platform-specific optimizations
Developers often need to optimize games for each platform, making universal crossplay a challenge.
Patch synchronization and certification
Updates must be synchronized across platforms, requiring developers and providers to coordinate.
Financial incentives
Exclusivity deals or other financial incentives might deter companies from enabling cross-play.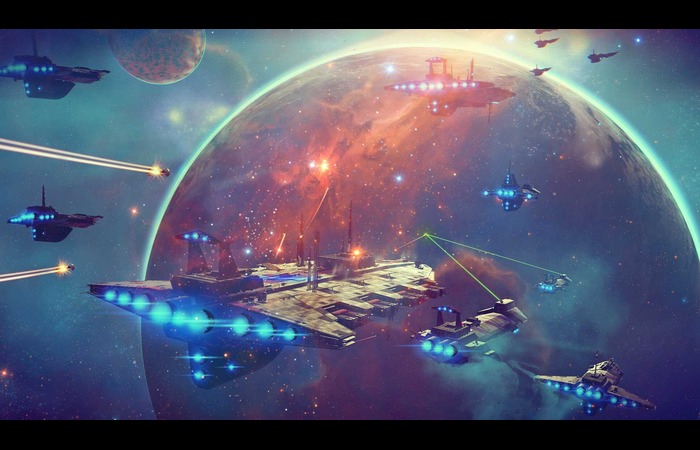 Playing with Players on Other Systems
VPNs for cross-platform gaming
Virtual Private Networks (VPNs) can sometimes aid in connecting players across different regions, though it's essential to ensure this doesn't violate game terms of service.
Cross-gen bundles
Some games offer bundles that work across different generations of a single console, facilitating play between players on the platform's older and newer versions.
Future Possibilities and Official Announcements
Trends in cross-platform gaming
The future looks promising for crossplay. With rising demand, more developers are considering integrating crossplay into their games to enhance the multiplayer experience.
To stay updated on crossplay news for your favorite games, subscribing to official game newsletters or frequently checking update logs is advisable.
Cross-Platform Compatible Game Alternatives
List of popular cross-platform games
Some other notable games that support crossplay include Fortnite, Rocket League, Minecraft, and Call of Duty: Warzone.
Similar genres
If you love No Man's Sky, you might also enjoy:
Elite Dangerous
Star Citizen
Subnautica
Astroneer
Stellaris

Conclusion
Cross-platform gaming in titles like No Man's Sky provides a unified gaming experience, allowing players from various platforms to come together. It broadens the gaming community and enhances the cooperative and competitive gaming experience. While challenges and considerations must be made, the benefits of crossplay often outweigh the downsides. As the gaming industry evolves, we can expect even more titles to adopt this player-friendly feature.
FAQ
Is No Man's Sky cross-platform?
No Man's Sky supports cross-platform multiplayer between PlayStation 4, PlayStation 5, Xbox One, Xbox Series X/S, and Windows PC.
How do you enable cross-play on No Man's Sky?
To play cross-platform multiplayer in No Man's Sky, ensure you're on the same game version and enable cross-platform multiplayer in your settings.
Can PC and PS4 play No Man's Sky together?
Yes, players on PC and PS4 can enjoy No Man's Sky together, thanks to crossplay.
Can PS5 and PS4 pcross-playn's Sky together?
Indeed, PS5 and PS4 players can explore the universe together in No Man's Sky.