Is Monster Hunter World Crossplay? This a question on the minds of many dedicated gamers. The answer? No, Monster Hunter World is not cross-platform. This article delves deep into cross-platform compatibility, and the reasons behind Monster Hunter World's lack of support for it and explores potential alternatives and future possibilities.
Does Monster Hunter World support Crossplay? Here is the answer!
Monster Hunter World does not support cross-platform play. If you're playing on PlayStation 4, you won't be able to join forces or go head-to-head with friends playing on Xbox One or PC.
What exactly is cross-platform compatibility?
Cross-platform compatibility allows gamers to play multiplayer games with others, regardless of their console or platform. With cross-play, the barriers come down whether it's PC, Xbox, or PlayStation.
Popularity and demand for crossplay
With the rise in multiplayer online games, the demand for crossplay has significantly increased. Gamers want the freedom to play with their friends, irrespective of the device they own. Realizing this demand, companies are gradually incorporating crossplay in their new titles.
How Crossplay Works
Crossplay leverages unified servers or creates intermediary servers where all platforms communicate. This approach breaks down the traditional barriers between platforms.
Platform-based matchmaking
Some games with crossplay feature platform-based matchmaking, ensuring that, for example, PC players don't have an unfair advantage over console players because of the precision of mouse controls.
Crossplay-enabled games
Many modern titles, like Fortnite and Rocket League, have embraced cross-platform play, allowing for a more extensive, unified player base.
General Platform Considerations
Console availability
When considering crossplay, developers must consider which platforms their game will be available. This influences the potential audience size and matchmaking pool.
Crossplay compatibility
Developers must ensure that their game's mechanics, updates, and servers can simultaneously handle players from different platforms.
Reasons for Limited Cross-Platform Multiplayer
Technical challenges
Integrating multiple platforms can introduce technical issues like varying frame rates or graphics settings, which can impact gameplay experience.
Update frequency
Updating a game on different platforms requires distinct approvals and timelines, complicating simultaneous cross-platform play.
Hardware differences
Differences in hardware capabilities across platforms can lead to discrepancies in the gameplay experience.
Skill gap
Some platforms may offer a competitive edge over others, introducing an unwanted skill gap between players.
Controller input differences
Playing with a joystick versus a mouse and keyboard can offer diverse gameplay experiences and advantages.
Competitive balance
Maintaining a level playing field is essential. Developers must consider how platform-specific advantages might affect this.
Company Policies
Some companies may be reluctant to support crossplay due to potential financial impacts or brand exclusivity concerns.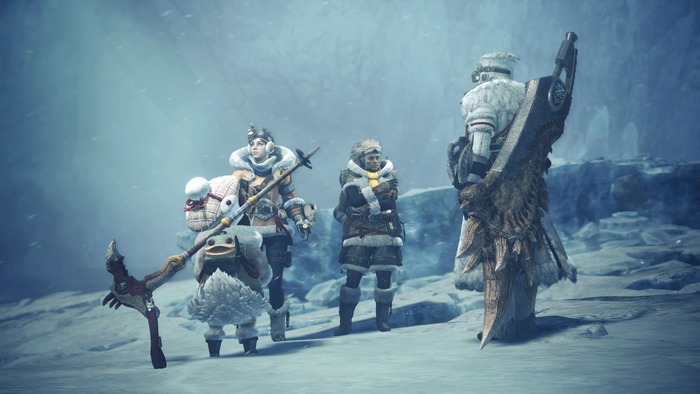 Companies Cross-platform restrictions
Platform-specific optimizations
Different platforms have unique requirements, and ensuring a game runs optimally on each one can be challenging when considering crossplay.
Patch synchronization and certification
Patches need to be synchronized across platforms, which requires different certification processes for each forum.
Financial incentives
Some companies might restrict crossplay to promote their platform or services, leveraging exclusivity as a selling point.
Playing with Players on Other Systems
VPNs for cross-platform gaming
Some players use VPNs to simulate being on the same local network as their friends, enabling pseudo-cross-platform play.
Cross-gen bundles
Companies now offer cross-gen bundles allowing users to access games on both older and newer generation consoles.
Future Possibilities and Official Announcements
Trends in cross-platform gaming
With evolving technology and increasing demand, we'll likely see a rise in the number of cross-platform games in the future.
Players can stay updated on potential crossplay announcements by subscribing to official game newsletters or following game forums.
Cross-Platform Compatible Game Alternatives
List of popular cross-platform games
Popular cross-platform titles include Fortnite, Rocket League, Minecraft, and Call of Duty: Warzone.
Similar genres
For fans of Monster Hunter World, other games in similar genres include Dauntless, God Eater 3, Toukiden 2, Dark Souls series, and Dragon's Dogma: Dark Arisen.
Conclusion
While Monster Hunter World stands out as an iconic title in its genre, the lack of cross-platform capabilities leaves many players longing for more inclusive multiplayer experiences. As the gaming industry continues to evolve, we can only hope developers like Capcom will consider the increasing demand for crossplay. The benefits are clear: a unified player base, increased camaraderie among gamers, and the chance to play with friends regardless of platform. Until then, players can explore other cross-platform titles or utilize workarounds to connect with friends in different gaming environments. The world of gaming is vast, and while not every title may offer the exact features we desire, they all contribute to the rich tapestry of interactive entertainment.
FAQ
Is Monster Hunter World cross-platform?
No, Monster Hunter World is not cross-platform.
How do you enable cross-play on Monster Hunter World?
As of now, crossplay is not supported in Monster Hunter World.
Can PC and PS4 play Monster Hunter World together?
No, players on PC and PS4 cannot play Monster Hunter World together.
Can PS5 and PS4 play Monster Hunter World together?
While both can play the game, there's no crossplay between PS5 and PS4 for Monster Hunter World.
Why is Monster Hunter World, not crossplay?
There are several reasons, including technical challenges, company policies, and competitive balance concerns.
How do I enable crossplay on PS4 for Monster Hunter World?
Crossplay is unavailable for Monster Hunter World on PS4 or any other platform.
How to crossplay Monster Hunter World on PC and Xbox?
Crossplay is not supported between PC and Xbox for Monster Hunter World.
How do you play Monster Hunter World with friends on PC?
Players can collaborate with friends on the same platform using the game's multiplayer features.
What are the Crossplay modes for Monster Hunter World?
Monster Hunter World does not support any crossplay modes currently.