Madden NFL 23 is the latest instalment in the iconic American football video game series developed by EA Sports. With updated rosters, new features, and improved graphics, Madden NFL 23 continues to be a popular choice for football enthusiasts and gamers alike. But one question remains on everyone's mind: Is Madden 23 cross-platform?
Is Madden 23 Cross Platform?
Unfortunately, Madden 23 does not support cross-platform play. This means that players on different platforms, such as PlayStation, Xbox, or PC, cannot compete against each other in online matches. Madden 23's lack of crossplay support has been confirmed by EA on the game's official forum.
Is Madden 23 Cross Gen?
Another common question is whether Madden 23 is cross-gen, meaning if players on different console generations can play together. Sadly, Madden 23 does not support cross-gen play either. Players on PlayStation 4 cannot play with those on PlayStation 5, and the same applies to Xbox One and Xbox Series X/S users.
Reasons Why Madden NFL 23 Doesn't Have Crossplay
Although cross-platform gaming is becoming increasingly popular, there are several reasons why Madden NFL 23 does not support it:
Technical limitations: Developing cross-platform compatibility can be challenging due to the differences in hardware and software between consoles and PCs.
Competitive balance: Crossplay may lead to an uneven playing field, with players on one platform having an advantage over those on another due to differences in controls, frame rates, or other factors.
Business decisions: Console manufacturers may not want to enable crossplay to maintain platform exclusivity and encourage users to purchase their specific consoles.
How to Make the Most of Madden 23 Without Crossplay
Even without cross-platform support, players can still enjoy Madden 23's various game modes and features. Here are some ways to make the most of the game:
Play online matches with friends on the same platform.
Participate in Madden Ultimate Team (MUT) mode, which allows you to build your dream team, complete challenges, and compete in online tournaments.
Try Franchise mode, where you can take control of your favorite NFL team as the coach, general manager, or even a player.
Improve your skills in Practice mode and learn new strategies to dominate your opponents.
Tips to Win Online Matches in Madden 23
To improve your chances of winning online matches in Madden 23, consider the following tips:
Master the controls: Familiarize yourself with the game's controls to execute plays effectively and efficiently.
Learn multiple formations and plays: Diversify your playbook to keep your opponents guessing and adapt to different game situations.
Practice defensive strategies: Focus on improving your defense by learning how to read your opponent's plays and making timely adjustments.
Know your players' strengths and weaknesses: Utilize your team's roster effectively by understanding each player's attributes and how they can contribute to your game plan.
Manage the clock: Time management is crucial in close games. Use the play clock wisely to maintain possession and keep your opponents on their toes.
Communicate with your teammates: If playing in a team-based mode, communication is key. Share your strategies and make adjustments together for better coordination.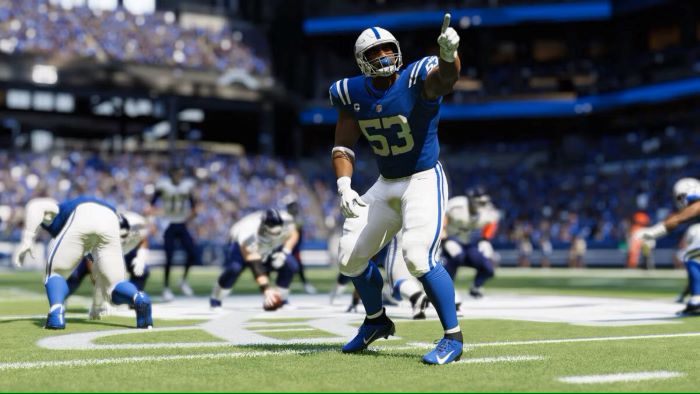 Alternatives for Cross-Platform Gaming
If cross-platform gaming is a priority for you, there are other sports titles that support it:
Fortnite: This popular battle royale game offers crossplay between PlayStation, Xbox, PC, and other platforms.
Rocket League: This unique combination of soccer and racing allows players on different platforms to compete against each other.
Call of Duty: Warzone: This free -to-play battle royale game from the Call of Duty series supports cross-platform play between consoles and PC.
Apex Legends: Another battle royale game that allows players on different platforms to team up and compete.
Minecraft: This popular sandbox game offers crossplay between various consoles, PC, and mobile devices.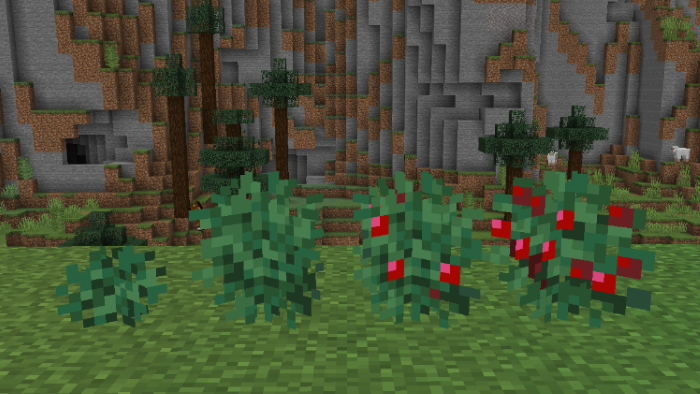 Frequently Asked Questions
Can you play Madden 23 cross-platform with friends?
No, Madden 23 does not support cross-platform play. Players on different platforms cannot compete against each other in online matches.
Is Madden 23 cross-platform between PS4 and PS5?
No, Madden 23 does not support cross-gen play. Players on PlayStation 4 cannot play with those on PlayStation 5.
Will there be Madden 23 cross-platform support in the future?
There is currently no official information about future cross-platform support for Madden 23. EA has not announced any plans to add crossplay in future updates.
What other games offer cross-platform play?
Some popular games that support cross-platform play include Fortnite, Rocket League, Call of Duty: Warzone, Apex Legends, and Minecraft.
Conclusion
While Madden NFL 23 does not support cross-platform or cross-gen play, it still offers a wide range of game modes and features for players to enjoy. Although the lack of crossplay may be disappointing for some, there are other games available that support cross-platform gaming. In the meantime, Madden 23 players can hone their skills, experiment with different strategies, and compete against others on their platforms.
As technology continues to advance, the demand for cross-platform gaming is likely to increase. It remains to be seen whether future instalments of the Madden NFL series will include crossplay support. Until then, players can still find plenty of entertainment and challenges in Madden 23 and other games that cater to their cross-platform needs.