Why can't I connect with my friend on a different console in Halo Wars 2?
Is Halo Wars 2 Cross-Play or Cross-Platform?
Get answers to all these and much more!
Read on!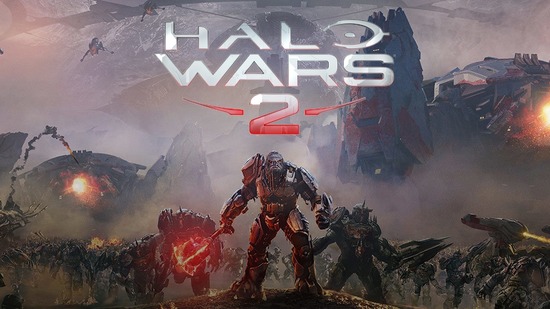 Is Halo Wars 2 Cross Platform?
In 2023, many players remain uncertain about Halo Wars 2's cross-platform features. Thankfully, the latest updates confirm that Halo Wars 2 does support cross-platform play, granting players the ability to partake in intense battles regardless of their device preference.
Halo Wars 2 Cross-platform between PC and PS4/PS5
It's important to note that as of the current information available, there hasn't been any official statement about Halo Wars 2's cross-platform compatibility between PC and PS4/PS5.
The reason is, that Halo Wars 2 is primarily developed and optimized for Xbox and PC platforms. As a result, there is no native version of the game available for PlayStation consoles at this time.
Halo Wars 2 Cross-platform between PC and Xbox One
Halo Wars 2 proudly supports cross-platform gameplay between PC and Xbox One. This compatibility ensures that players can effortlessly engage with others, irrespective of whether they're on a desktop or an Xbox console.
Such integration promotes a more inclusive community, enriching the overall gaming experience.
Halo Wars 2 Cross-platform between Xbox One and PS4/PS5
Considering that Halo Wars 2 isn't available on PlayStation consoles, cross-play between Xbox One and PS4/PS5 is inherently unattainable.
Cross-progression or Cross-Generation In Halo Wars 2
Cross-progression is a modern feature that lets gamers carry their in-game progression across multiple platforms. Halo Wars 2 embraces this, especially for those moving between the Xbox One and the upgraded Xbox Series X|S.
This guarantees that transitioning players can retain and access their hard-fought achievements and progress, offering a continuous gaming experience.
Can I play Halo Wars 2 On the split screen?
The allure of split-screen gaming lies in its promise of in-person cooperative gameplay. While many games in the primary Halo series have featured split-screen, Halo Wars 2 takes a departure from this trend.
Given its real-time strategy (RTS) nature, Halo Wars 2 presents specific challenges for split-screen modes. Displaying all strategic elements effectively on a divided screen is intricate. Hence, to maintain gameplay quality, Halo Wars 2 does not accommodate split-screen play.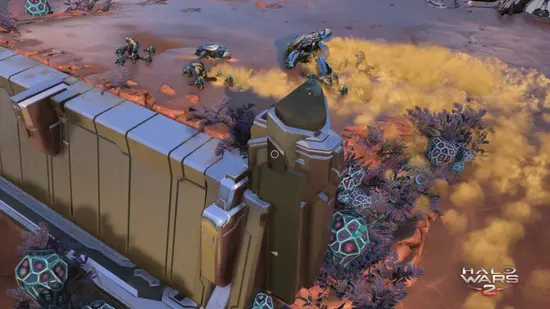 Conclusion
To sum it up, Halo Wars 2 boasts an enthralling cross-platform experience, primarily between PC and Xbox One. Yet, PlayStation console users are left wanting.
The absence of a split-screen feature might disappoint some, but the game makes up for it with its cross-progression capabilities between Xbox versions.
Stay informed with official channels to track any potential updates or changes to these functionalities in the future.
FAQs
Q: Is Halo Wars 2 crossplay?
Yes, the game actively promotes cross-platform multiplayer engagements between PC and Xbox One.
Q: Can I team up with PC friends while I'm on Xbox?
Definitely! The game's cross-play feature ensures that PC and Xbox One users can freely collaborate.
Q: What about crossplay between Xbox One and Xbox Series X|S?
Both consoles are part of the Xbox family. While cross-progression is highlighted, the term "cross-play" isn't as relevant since they're essentially the same ecosystem.
Q: Are there any gameplay differences between PC and Xbox versions?
The core gameplay mechanics remain unchanged. Yet, the controls and user interface may have variations based on platform-specific requirements and optimizations.
Q: Is there a chance for Halo Wars 2 to come to PlayStation in the future?
As of the latest updates, no official announcements have been made regarding a PlayStation release. It's always a good idea to keep an eye on the game's official channels for potential updates.