Is Call of Duty Warzone Crossplay? It's a question that many gamers frequently ask. The short and sweet answer? Yes, Call of Duty Warzone is cross-platform. This article will dive deeper into crossplay, its mechanics, and how Call of Duty Warzone manages it.
Does Call of Duty Warzone support Crossplay? Here is the answer!
Indeed, Call of Duty Warzone does support crossplay, allowing players from PC, Xbox One, and PlayStation 4 to compete against each other. This integration provides for a more extensive player base and more competitive matches, making the gaming experience all the more thrilling.
What exactly is cross-platform compatibility?
Cross-platform compatibility, or crossplay, allows players from different gaming platforms, such as PC, Xbox, and PlayStation, to play together in the same game session. This breakthrough in gaming technology bridges the gap between consoles, fostering a united gaming community.
Popularity and demand for crossplay
With the increasing number of multi-platform gamers and the desire to play with friends on different devices, the demand for crossplay has skyrocketed. It enhances player interaction and boosts the game's overall popularity and reach.
How Crossplay Works
At its core, crossplay involves synchronizing different gaming platforms' servers. This ensures that players can interact, compete, and cooperate regardless of the device in a unified gaming environment.
Platform-based matchmaking
Matchmaking in crossplay often considers the platform. This means that a PC player might be matched more frequently with another player unless they are in a party with players from other platforms.
Crossplay-enabled games
Not all games support crossplay, but the list is growing. Titles like Fortnite, Minecraft, and Rocket League are just a few that allow players from different platforms to team up or face off against each other.
General Platform Considerations
When delving into crossplay, several considerations arise, ranging from the game's availability on particular consoles to compatibility issues.
Console availability
Before enjoying crossplay, players must ensure the game is available on their consoles. Some games might be exclusive to a specific platform, limiting crossplay opportunities.
Crossplay compatibility
Even if a game is available on multiple platforms, it doesn't always guarantee crossplay functionality. Developers must integrate this feature, and players should check its availability.
Reasons for Limited Cross-Platform Multiplayer
There are many reasons why some games don't offer cross-platform multiplayer—these range from technical challenges to company policies.
Technical challenges
Integrating multiple platforms can pose significant technical issues. This involves synchronizing servers, ensuring stable connectivity, and more.
Update frequency
Different platforms might receive game updates at varying frequencies. This discrepancy can hinder crossplay functionalities.
Hardware differences
Performance disparities between consoles and PCs can impact gameplay, offering advantages or disadvantages based on hardware capabilities.
Skill gap
Players often believe that specific platforms provide competitive edges, whether due to control precision or framerate advantages. This can cause a perceived skill gap in crossplay sessions.
Controller input differences
The debate between controllers and keyboard/mouse setups is endless. These differences in input methods can affect gameplay in crossplay scenarios.
Competitive balance
Ensuring a level playing field is paramount. Developers must address the challenges mentioned earlier to maintain a competitive balance in crossplay.
Company Policies
Business decisions and policies can sometimes be the reason behind the absence of crossplay in certain games, as companies weigh the pros and cons from a financial standpoint.
Companies Cross-platform restrictions
Corporate policies and strategies can shape the landscape of crossplay in gaming.
Platform-specific optimizations
Companies might optimize games distinctly for individual platforms, making crossplay integration challenging.
Patch synchronization and certification
Ensuring patches and updates align across platforms is vital for crossplay, but this synchronization can be complex and time-consuming.
Financial incentives
Some companies might prioritize exclusive deals over crossplay, viewing it as a more lucrative option.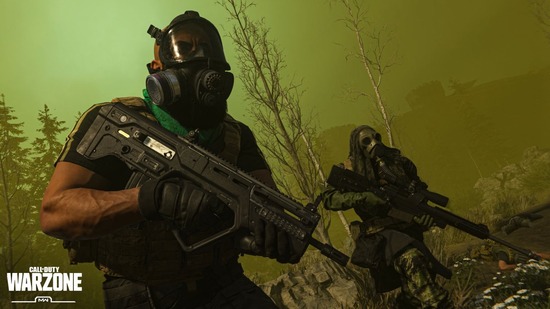 Playing with Players on Other Systems
With crossplay, gamers are no longer restricted by their platform choice. Now, playing with friends or rivals on other systems is a breeze.
VPNs for cross-platform gaming
VPNs can assist players in connecting with other regions, potentially bypassing platform or regional restrictions for a broader gaming experience.
Cross-gen bundles
Some games offer bundles across multiple console generations, further promoting crossplay and cross-generation gameplay.
Future Possibilities and Official Announcements
The realm of crossplay is ever-evolving, with exciting potential on the horizon.
Trends in cross-platform gaming
More developers are recognizing the demand for crossplay, and we anticipate an uptrend in its integration in future game releases.
Gamers can subscribe to newsletters or follow game developers and platform updates to stay abreast of crossplay developments and official announcements.
Cross-Platform Compatible Game Alternatives
If you're a fan of Call of Duty Warzone and its crossplay feature, there are other games you might enjoy.
List of popular cross-platform games
Fortnite, Minecraft, Rocket League, Apex Legends, and Street Fighter V are just a few titles that support crossplay.
Similar genres
Games like Battlefield, Apex Legends, Counter-Strike: Global Offensive, and Rainbow Six Siege offer gameplay mechanics akin to Call of Duty Warzone.
Conclusion
As we wrap up our exploration of Call of Duty Warzone's crossplay and the broader cross-platform gaming landscape, it's evident that this feature is more than just a fleeting trend. It's a testament to the gaming community's unity, affirming that we're all gamers at heart, no matter the platform. Here's to a future where barriers continue to crumble, and players from everywhere can unite under the banner of their favorite games.
FAQ
Is Call of Duty Warzone cross-platform?
Yes, Call of Duty Warzone is cross-platform, allowing players from PC, Xbox One, and PlayStation 4 to play together.
How do you enable cross play on Call of Duty Warzone?
Access the Options menu in the game, navigate to the Cross-play section, and ensure that the option is enabled.
Can PC and PS4 play Call of Duty Warzone together?
Yes, players on both PC and PS4 can join the same game sessions in Call of Duty Warzone, thanks to its crossplay functionality.
Can PS5 and PS4 play Call of Duty Warzone together?
Yes, players on both PS5 and PS4 can compete in the exact matches, ensuring continuity among PlayStation users.
Why is Call of Duty Warzone, not crossplay?
Call of Duty Warzone is, in fact, crossplay. If a player experiences issues, they should enable the crossplay option in their settings.
How do I enable crossplay on PS4 for Call of Duty Warzone?
On the PS4, go to the game's Options menu, locate the Cross-play section, and activate the feature.
How to crossplay Call of Duty Warzone on PC and Xbox?
PC and Xbox players must enable the crossplay option in their game settings. Once activated, they can join the same lobbies and play together.
How do you play Call of Duty Warzone with friends on PC?
Players can invite friends by accessing the in-game friend list, selecting the desired friend, and sending an invite. They can join the same party and match if they're both online and have crossplay enabled.
Why Call of Duty Warzone has no crossplay?
This is a misconception. Call of Duty Warzone does support crossplay, bridging the gap between different gaming platforms.
What are the Crossplay modes for Call of Duty Warzone?
Call of Duty Warzone supports all its gameplay modes with crossplay, including Battle Royale, Plunder, and any limited-time modes the developers introduce.