Is Call of Duty Warzone 2 Crossplay? A question on every gamer's mind. The answer to this burning question is: Yes, Call of Duty Warzone 2 is cross-platform between PlayStation, Xbox, and PC. This article will provide an in-depth look into cross-platform gaming and Call of Duty Warzone 2 in particular.
Does Call of Duty Warzone 2 support Crossplay? Here is the answer!
Indeed, Call of Duty Warzone 2 supports Crossplay, allowing players from different platforms to engage in thrilling multiplayer battles. This functionality opens up a new world of possibilities and ensures a broader community of gamers. Let's dive into what cross-platform compatibility means.
What exactly is cross-platform compatibility? Cross-platform compatibility refers to the ability of a video game to allow players on different platforms to play together. This breaks down barriers between different console owners and enhances the overall gaming experience.
Popularity and demand for crossplay. With the rise in diverse gaming platforms, the demand for cross-platform games has never been higher. Gamers seek more inclusive experiences, and developers are responding to this demand, with Call of Duty Warzone 2 being a prime example.
How Crossplay Works
Crossplay is more than just a buzzword; it's a complex system that involves synchronization, matchmaking, and more. Let's break it down.
Platform-based matchmaking. Matchmaking in crossplay considers the platform to ensure fair competition. This can mean aligning players with similar control inputs or allowing gamers to filter who they want to play against.
Crossplay-enabled games. Apart from Call of Duty Warzone 2, many games support crossplay, such as Fortnite, Rocket League, and Minecraft. These games have set the stage for a more interconnected gaming world.
General Platform Considerations. When considering crossplay, several aspects need to be examined, such as console availability, compatibility, and more.
Console availability. Availability of consoles is a major consideration as not all games are available on every platform. The support of Call of Duty Warzone 2 across major platforms is a huge step towards inclusivity.
Crossplay compatibility. Compatibility refers to how well different systems can communicate with each other. Call of Duty Warzone 2's crossplay feature allows for seamless integration between platforms.
Reasons for Limited Cross-Platform Multiplayer
While crossplay offers numerous benefits, there are some limitations and challenges as well.
Technical challenges. Creating a game that supports crossplay is technically complex. It requires synchronization between different platforms, constant updates, and a robust infrastructure to support the experience.
Update frequency. Platforms often have varying update schedules, which can cause desynchronization in a crossplay environment. Developers must work diligently to keep the game aligned across all systems.
Hardware differences. Different consoles have varying hardware capabilities. These differences can affect gameplay and must be carefully managed to ensure a fair and consistent experience.
Skill gap. The skill gap between players using different types of controllers can be a concern. Some may argue that certain inputs offer advantages, leading to heated debates within the gaming community.
Controller input differences. Differences in controller inputs, such as using a keyboard and mouse versus a gamepad, can affect gameplay. This must be carefully balanced to maintain competitive fairness.
Competitive balance. Maintaining balance in a cross-platform game can be tricky. Developers must consider various factors to ensure that no platform gains an unfair advantage.
Company policies. Company policies can often limit or dictate how crossplay functions, affecting which platforms can be included.
Companies Cross-platform restrictions
Various restrictions can affect cross-platform play, including platform-specific optimizations, patch synchronization, and financial incentives.
Platform-specific optimizations. Some platforms may have unique optimizations that don't translate well to other systems, creating challenges in implementing crossplay.
Patch synchronization and certification. Patch synchronization is crucial for maintaining gameplay balance. Certification processes can differ among platforms, leading to potential delays or discrepancies.
Financial incentives. Companies may have financial reasons to restrict or promote crossplay, based on exclusive deals or other monetary considerations.
Playing with Players on Other Systems
Playing with players on other systems is an exciting feature of Call of Duty Warzone 2. Here are some ways to enjoy it.
VPNs for cross-platform gaming. VPNs can be used to overcome regional restrictions and allow gamers to connect across different areas, enhancing the cross-platform experience.
Cross-gen bundles. Cross-gen bundles may include multiple versions of a game, allowing for seamless play across different generations of consoles.
Future Possibilities and Official Announcements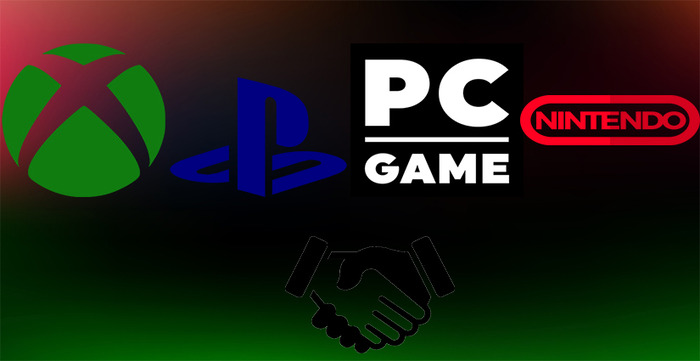 The future holds exciting opportunities for cross-platform gaming. Let's explore some trends and ways to stay informed.
Trends in cross-platform gaming. With the rise of cloud gaming, new console releases, and increasing demand, the trend towards cross-platform gaming is likely to continue, fostering a more connected gaming community.
Staying informed through newsletters and updates. For the latest news and updates on Call of Duty Warzone 2 and other cross-platform games, subscribing to newsletters and following official channels is a great way to stay in the loop.
Cross-Platform Compatible Game Alternatives
If you are looking for alternatives to Call of Duty Warzone 2 that also support crossplay, here are some options:
List of popular cross-platform games. Some popular games with cross-platform capabilities include Apex Legends, Destiny 2, Among Us, and more.
Similar genres. Games such as Battlefield, Rainbow Six Siege, and Overwatch offer similar gameplay experiences to Call of Duty Warzone 2, and some support crossplay as well.
Frequently Asked Questions (FAQs)
Is Call of Duty Warzone 2 cross-platform?
Yes, Call of Duty Warzone 2 will be cross-platform between PlayStation, Xbox, and PC, allowing players from these platforms to engage in multiplayer battles together.
How do you enable cross play on Call of Duty Warzone 2?
Enabling crossplay in Call of Duty Warzone 2 is typically handled through the game's settings menu. Specific steps may vary between platforms, so it's best to consult the game's official support channels or guides.
Can PC and PS4 play Call of Duty Warzone 2 together?
Yes, players on PC and PS4 can play Call of Duty Warzone 2 together through the game's crossplay feature.
Can PS5 and PS4 play Call of Duty Warzone 2 together?
Absolutely, players on both PS4 and PS5 can enjoy Call of Duty Warzone 2 together, thanks to its cross-platform capabilities.
Can PS4 and PC play Call of Duty Warzone 2 together?
Yes, Call of Duty Warzone 2 supports crossplay between PS4 and PC, allowing players on these platforms to team up or face off against each other.
Why is Call of Duty Warzone 2 not crossplay?
As mentioned earlier, Call of Duty Warzone 2 does support crossplay. If you're facing issues with this feature, it may be related to specific settings or platform restrictions.
How do I enable crossplay on PS4 for Call of Duty Warzone 2?
To enable crossplay on PS4 for Call of Duty Warzone 2, navigate to the game's settings and look for the crossplay option. Enable it, and you'll be ready to play with friends on other platforms.
How to crossplay Call of Duty Warzone 2 PC and Xbox?
Playing between PC and Xbox is possible in Call of Duty Warzone 2. You'll need to enable crossplay in the settings menu, then join a game or invite friends from different platforms.
How do you play Call of Duty Warzone 2 with friends on PC?
To play with friends on PC, you can use the game's friend or party system to invite them to your game, regardless of their platform if crossplay is enabled.
Why Call of Duty Warzone 2 has no crossplay?
Contrary to this statement, Call of Duty Warzone 2 does have crossplay. It allows for a unified multiplayer experience across different platforms.
What are the Crossplay modes for Call of Duty Warzone 2?
The crossplay modes for Call of Duty Warzone 2 may include various multiplayer match types, co-op missions, and more. Specific modes may vary, and further details can be found in the game's official documentation or community guides.