Is Call of Duty Mobile Crossplay? It's the question on many gamers' lips, seeking to play with friends on different platforms. The short and sweet answer to this burning query is: YES. Call of Duty Mobile supports crossplay between Android and iOS devices, making it easier than ever to connect with friends, regardless of their device.
What exactly is cross-platform compatibility?
Cross-platform compatibility, often referred to as crossplay, is a feature in video games that allows players using different gaming platforms to play with each other simultaneously. It bridges the divide between various platforms, ensuring a unified gaming experience.
Popularity and demand for crossplay
With the growing diversity of gaming devices, the demand for crossplay has soared. Gamers seek a unified playing field where the type of device isn't a barrier. As a result, game developers are leaning more towards creating games that support cross-platform play.
How Crossplay Works
Crossplay allows different platforms to communicate and synchronize in real-time, providing a smooth gaming experience. This is achieved through intricate backend systems and servers that handle the data exchange between various platforms.
Platform-based matchmaking
To ensure fair play, crossplay often involves platform-based matchmaking. This means that while players from different platforms can play together, they're typically matched with players of similar skill and platform capabilities.
General Platform Considerations
When considering crossplay, it's essential to understand the platforms in question. Different devices have different capabilities, and these need to be harmonized for a fair gaming environment.
Reasons for Limited Cross-Platform Multiplayer
While crossplay is in demand, several challenges prevent its universal adoption. These include:
Technical challenges. Every platform has its technical specifics. Harmonizing these differences to create a smooth gaming experience is a significant challenge for developers.
Update frequency. Different platforms have varying update frequencies, making it tough to synchronize game versions across all platforms.
Hardware differences. The capabilities of a PC can differ significantly from a mobile device. Balancing gameplay to cater to these differences is a concern.
Skill gap. A player using a gaming console might have a different skill set compared to someone on a mobile device. Ensuring fair play can be challenging.
Companies Cross-platform restrictions
Several company-specific restrictions can affect crossplay:
Platform-specific optimizations. Some games are optimized for specific platforms, making crossplay challenging.
Patch synchronization and certification. Synchronizing patches across platforms and getting them certified can be a lengthy process.
Financial incentives. Sometimes, platform-specific deals or financial incentives can limit crossplay capabilities.
Playing with Players on Other Systems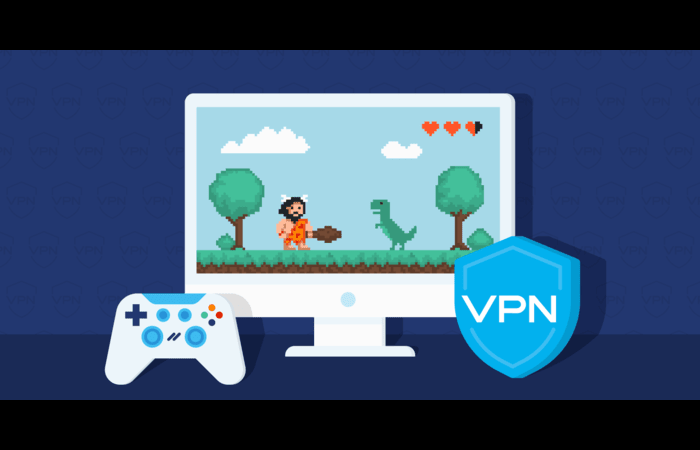 Crossplay's essence is playing with friends on different systems. However, there are considerations:
VPNs for cross-platform gaming. Using VPNs can help bypass regional restrictions in some cross-platform games.
Cross-gen bundles. These are game bundles that can be played across different generations of a console, enhancing the crossplay experience.
Future Possibilities and Official Announcements
With the rise of cross-platform gaming, its future looks promising. Players should stay updated on official announcements to be aware of new crossplay additions.
Trends in cross-platform gaming. Cross-platform gaming is expected to become more standard, with more games offering this feature.
Staying informed through newsletters and updates. Subscribing to game newsletters and updates is the best way to stay informed about crossplay features.
Cross-Platform Compatible Game Alternatives
If you love the idea of crossplay, here are some game alternatives that offer this feature:
List of popular cross-platform games
1. Fortnite
2. Minecraft
3. Rocket League
4. Street Fighter V
5. Dauntless
6. Apex Legends
7. Warframe
8. Paladins
9. Realm Royale
10. SMITE
Similar genres
1. PUBG
2. Valorant
3. Overwatch
4. Rainbow Six Siege
5. Destiny 2

Conclusion
Crossplay is a sought-after feature in modern gaming, breaking barriers and bringing players from various platforms together. While Call of Duty Mobile supports crossplay between Android and iOS devices, it's essential to stay updated on future developments and other games offering similar experiences. Embracing the future of crossplay is about embracing a more interconnected and social gaming world.
Is Call of Duty Mobile cross-platform?
Yes, Call of Duty Mobile is cross-platform between Android and iOS devices.
How do you enable crossplay on Call of Duty Mobile?
Crossplay is automatically enabled between Android and iOS devices. Just log in and start playing with friends on either platform.
Can PC and PS4 play Call of Duty Mobile together?
Call of Duty Mobile is primarily for Android and iOS devices, so crossplay between PC and PS4 isn't applicable.
Can PS5 and PS4 play Call of Duty Mobile together?
Call of Duty Mobile is designed for mobile platforms, meaning PS5 and PS4 are not compatible.
Why is Call of Duty Mobile not crossplay?
Call of Duty Mobile does have crossplay, but it's limited to Android and iOS platforms.
What are the Crossplay modes for Call of Duty Mobile?
Crossplay modes in Call of Duty Mobile primarily cater to the multiplayer environment where Android and iOS users can play together seamlessly. This includes modes like Team Deathmatch, Domination, Battle Royale, and more.