Why can't I connect with my friend on a different console in Apex Legends?
Is Apex Legends Cross-Play or Cross-Platform?
Get answers to all these and much more!
Read on!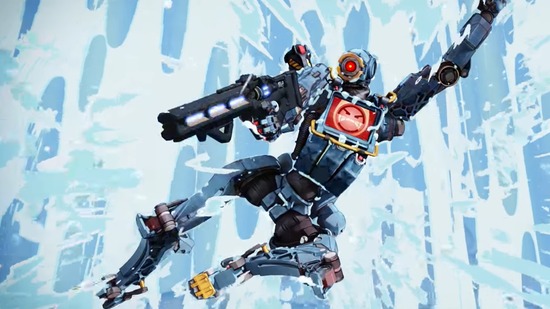 Is Apex Legends Cross Platform?
Apex Legends, developed by Respawn Entertainment, stormed into the gaming scene in 2019 with its innovative take on the battle royale genre.
Its rapid growth over the years has led to a community of gamers intrigued by the possibilities of cross-platform play. Many players have questions: Is Apex Legends ready for cross-platform engagement?
Until 2021, the game did not offer cross-platform play between consoles like PlayStation 4 and Xbox One. Respawn Entertainment, however, has shown interest in integrating this feature in the foreseeable future.
As of March 2021, there isn't a set timeline on when cross-platform support will roll out or if it will be implemented.
According to Respawn, the initial goal is to establish cross-play between PC and PlayStation 4 players, extending it later to Xbox One and Nintendo Switch platforms.
This step could massively bolster the game's community. The primary focus is bridging the gap between PC and console players, as it's a technologically demanding task necessary to unify the gaming community.
Apex Legends Cross platform between PC and PS4/PS5
Initially, the cross-platform support aims to enable PlayStation 4 and PlayStation 5 players to connect with PC gamers. Respawn had previously established a similar protocol for their Titanfall series, likely making this transition smoother.
Sony, too, has shown enthusiasm towards multi-platform gameplay, extending support to developers with backend tools like player data storage and matchmaking APIs. This alliance could accelerate the implementation of cross-play between PC and PlayStation platforms.
Apex Legends Cross platform between PC and Xbox One
The scenario is a bit different with Microsoft. Historically, they have been somewhat reluctant concerning cross-platform play between their Xbox consoles and PCs.
This reluctance could challenge Respawn, awaiting Microsoft's nod to activate crossplay between these platforms.
However, a ray of hope emerged as Microsoft recently declared its intention to extend cross-play between Xbox and PC to more developers. If Respawn gets included in this initiative, it could unlock new gaming horizons for Apex Legends players.
Apex Legends Cross platform between Xbox One and PS4/PS5
Interconnectivity between PlayStation and Xbox consoles has also been a topic of discussion. Sony's recent leniency towards cross-play with other consoles has brightened the chances of this feature coming to life.
As of April 2021, Sony removed most restrictions around cross-play, paving the way for easier integration with Microsoft's Xbox.
Although Respawn hasn't confirmed full support between PlayStation and Xbox, their interest in fostering such gaming dynamics is evident.
Cross-progression or Cross-Generation In Apex Legends
Cross-progression, a feature allowing gamers to share progression data across different platforms, is yet to see the light of day in Apex Legends.
Respawn expressed interest in introducing a cross-generation setup, enabling players to carry their game progress to next-gen consoles seamlessly.
By the end of 2021, this setup could potentially lay the foundation for cross-platform progression, further enhancing the gaming experience across different platforms.
Can I play Apex Legends On Split Screen?
Currently, Apex Legends doesn't support split-screen or couch co-op modes. Implementing such features would demand a significant deviation from Respawn's current development trajectory, and there are no indications that they plan to venture into this domain anytime soon.
Conclusion
In summary, while Apex Legends does not support cross-platform play or other cross-platform functionalities, there's a strong indication that Respawn Entertainment is steering toward that direction post-2021.
Rumors about including cross-progression are also floating around, but an official confirmation from Respawn is still awaited.
FAQs
Q: Is Apex Legends Cross Platform?
Yes, Apex Legends is cross-platform among PC, Xbox One, PlayStation 4, and Nintendo Switch, but complete crossover gameplay support is still under development as of April 2021.
Q: Does Apex Legends support cross-play?
According to developers' announcements, cross-play is on the horizon, but a confirmed release date post-2021 is yet to be declared.
Q: Is the Apex Legends Cross Platform between PlayStation and Xbox?
There's an indication that Respawn Entertainment is considering this feature, but as of April 2021, no official announcement has been made.
Q: When will cross-progression be available in Apex Legends?
Respawn Entertainment has shown interest in introducing cross-progression, but a definitive timeline has not been shared publicly yet.
Q: How will cross-platform play impact the gaming community?
Cross-platform play could significantly expand the player base, foster a more unified gaming community, and offer players more flexibility in how and with whom they play Apex Legends.