Sweepstakes casinos are a unique way of gambling online.  Virtual currency is used, either in the form of gold coins or sweeps coins.  The legality thereof is circumvented due to the sweepstakes model, in essence, that gaming is free. The accessibility of this new form of gaming has increased the hype as more and more people in various countries and states can enjoy the full benefits thereof. 
Apart from the age restrictions, there is no direct skill limitation.  With the financial burden removed, some players utilize this forum as an educational opportunity, rather than a serious past-time. Without an undue flood of information, the following can serve as a draft guide on how to better understand the inner workings of these casinos.
Tip 1: Understand the Sweepstakes Rules and Regulations
Understanding the rules that govern sweepstakes casinos can increase the pure enjoyment of the game.  As stated before, legislation is slightly different than your traditional online gambling.  It is open for play in most US states, except Washington, with the age limit being 18 or older.  Certain state-specific legislations still do apply, such as the real money redemption limit of $ 5,000 in Florida and New York.  In Idaho, only gold coins can be used for gaming on social casinos. 
Registration requirements are more lenient, but KYC requirements do apply when cash prizes are redeemed.  The basis of all though is still that the gamers should be allowed to play for free.  The option does still exist for the additional purchase of further gold coins, with sweeps coins only available as an additional bonus offering. 
Tip 2: Develop a Targeted Strategy for Sweepstakes Entry
Any sport or activity performs better when everything is strategically planned and executed.  The same can be applied to this recreational hobby.  Sweepstakes casinos offer a myriad of bonus and promotional offers.  These are available depending on the completion of certain tasks, catering to new and existing players.
When you plan your weekly gaming sessions, it is advisable to incorporate these scheduled promotions into your game plan.  Some of them are only available on certain days or times.  Note these down in your calendar, as well as how to effectively access them.  This can greatly benefit your user experience on the site.
Digital communication is an effective marketing tool as well as a medium of communication between any company and its clients.  Apart from standard emails, sweepstakes casinos also make use of social media sites such as Facebook, etc to convey information.
Promotional bonuses, especially those inclusive of free sweeps coins, are widely distributed on these platforms.  It is advisable to create an email address dedicated to this type of electronic correspondence.  In relation to social media, follow the specific gaming site to keep abreast of promotional offerings.  A lot of these only entail one to 'like and share' the specific advert.  Engaging your social media presence on these sites will help you to prevent missing any upcoming offerings. 
Tip 4: Capitalize on Time-Limited Promotions for Free Sweeps Coins
Bonuses and promotions on sweepstakes casinos are plentiful.  Their time limit and availability vary depending on which one you select.  Those such as your sign-in or sign-up bonuses' requirement mostly lie in performing just that specific activity. 
Other bonus offerings might be time-restrictive, such as those only available for access on certain days of the week or at specific times during the day.  If you incorporate these, it could prove to be quite beneficial.  Social media promotions also link through.  They might require a user to also select a link to access the benefits offered. With overall accessibility on various platforms, this is not an issue.
Some in-game bonuses can be somewhat more restrictive.  These incorporate bonus rounds 'won' during regular gaming.  With expiration upon the selection of a specific icon or if the round is lost.  These are tricky to pre-plan but are a nice add-on to your pocket full of game currency.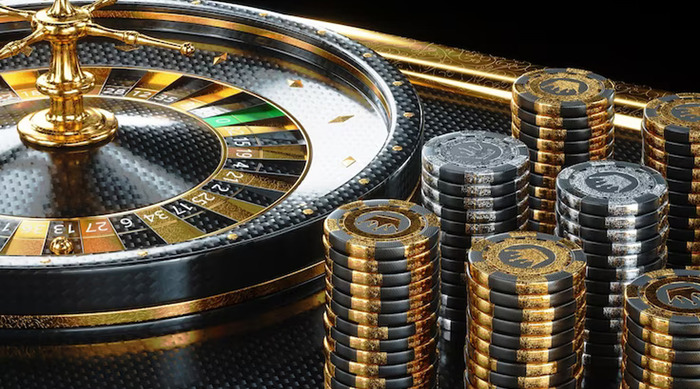 Tip 5: Sweepstakes Community Forums and Online Groups
For online gaming sites, sweepstakes casinos are quite interactive.  Gaming is next level, with features such as themed gaming, interactive characters, etc. On the side of responsible gambling, various offers are on the card for a player to interact directly with the gaming house.  These include live chat functionality, etc. 
Strictly from a gaming perspective, there is so much more on offer.  Gamers can interact directly with each other, exchange gaming strategies, etc.  In-game tournaments enhance the fun factor.  No matter the experience level of the player, everyone can join in.  This can lead to cross-state or cross-border interaction.  Forming part of these gaming or other group types can help a player to refine their craft.  You can discuss strategy and game plans with anyone you link to. 
Conclusion
Sweepstakes casinos offer a new level of interactive online gaming.  There is no risk involved and it widens the scope to hone one's skills in this field of interest.  Realistically, there is nothing to be done to guarantee a definite win in gambling, it is, after all, a game of luck.  Incorporating the above strategies should not be seen as an annoying chore, but rather as a method to create a further enjoyable gaming experience.  Whether you win or learn, no matter.  But just make sure to utilize this wonderful gaming opportunity.