Skyrim is a fantastic game. It was released in 2011. This game has never been out of style since it was released. Its success is due in part to its inherent support for mods and player-created content. However, there is always the risk of instability with player-created content.
For more help on Skyrim, read our Skyrim RaceMenu Command, Best Skyrim Mods of 2023, Best Skyrim Races As Mages, Skyrim Races Guide 2023, Skyrim Alchemy Guide
Crashing is already a common occurrence in Skyrim. Bethesda isn't renowned for its engineering abilities. This shows in their games. There are frequent crashes and glitches when playing Skyrim. In most cases, the issue resolves itself, and you can revert to your old save.
However, what if your game always crashes or refuses to open at a certain location? A Skyrim Crash Log may be able to help.
How To Find Out What's Crashing Skyrim?
Skyrim Crash Logs are files that are produced by programs if they encounter a problem and shut down. They contain vital information about what exactly happened during the crash. Similar to black boxes in airplanes, they contain vital details about the incident.
To troubleshoot software issues, it is crucial to examine this data. Almost every program these days uses crash logs to diagnose bugs and coding errors.
If Skyrim crashes constantly, you need to understand the crash logs. A heavily modified game can cause crashes quite frequently on modded configurations, especially if it has been heavily modded.
Crashing can be a game-breaker. It could be that you don't know which mod, specifically, is causing the issue. Reviewing the log files will help you determine the issue.
There is an ".ini" file in your user folder that stores all of Skyrim's game settings. In most cases, your Skyrim.ini file can be found in:
C:\Users\<Your User Name>\Documents\my games\skyrim
Using Mod Organizer 2, you can find your Skyrim.ini under the Profiles tab. Select "Open INIs folder.".
Enable Skyrim's crash and error logging
It is always a good idea to enable logging as soon as a crash occurs. That way, Skyrim will record everything that occurred prior to the crash. The reason for the crash can then be identified by looking at what is happening to cause it. Logging needs to be enabled in the Skyrim.ini file.
You can find your Skyrim.ini file here unless you are using Mod Organiser:
C:\Users\<Your User Name>\Documents\my games\skyrim
Important: Before making any changes, make a copy of your .ini files so that you can roll back if necessary.
The following section should be changed to:
[Papyrus]
fPostLoadUpdateTimeMS=500.0
bEnableLogging=1
bEnableTrace=1
bLoadDebugInformation=1
Your next crash in Skyrim will be accompanied by a new folder called Logs. There will also be a Script folder inside Logs. In this folder you will find your crash logs.
You should now look at these logs as part of your troubleshooting.
Step 1: Locate your crash logs
The generated logs can be found within the same folder as the Skyrim.ini file you found in the previous section. Open the Skyrim.ini file. Open the logs folder. Scroll down until you see a script folder. Skyrim keeps its logs here.
Step 2: Viewing your crash logs
The latest crash log will always be stored in the Papyrus.0 file. You may not be interested in it all the time. Make sure that you pay attention to the file created at the same time as the game crash. If you are having difficulty finding the log file, set your explorer to display timestamps.
You can open the log file with the matching timestamp. If you are using Notepad++, we recommend that you do so. You will be able to handle the file more easily.
Step 3: Analyzing your crash log
Scroll down to the bottom. It should display the last thing recorded before the game shut off. At this point you will find out what caused the crash.
The last significant timestamp in the file may contain error messages. The possibilities are endless. It would be best if you copied the error message. Search for it online.
There is a good chance another user has experienced the same issue in a forum for a particular mod. Mods vary in their error messages, and there are thousands of them available.
Error messages are frequently caused by missing .esm/esp files or by driver problems. There may be an issue with the DLC if you are missing things like Dragonborn.esm, Hearthfire.esm, or Dawnguard.esm.
Ideally, the DLC and the game should be reinstalled. The most common problem is missing DLC.
Having to deal with constant Crashes
The next best thing to do if you cannot figure out the problem from the crash logs is to optimize your load order.
LOOT comes into play in this situation. That's the Load Order Optimization Tool. It can identify conflicting mods or mods with missing masters or if they are conflicting with each other.
Run the LOOT program. Select Skyrim from the list. It can be installed anywhere on your computer. The list of mods installed will appear when you run the program. You will also see any problems with the modlist.
When you press the three lines beside your game title, your mods are sorted for you automatically. The game runs more smoothly and efficiently. It might even stop crashing altogether.
Modify the mods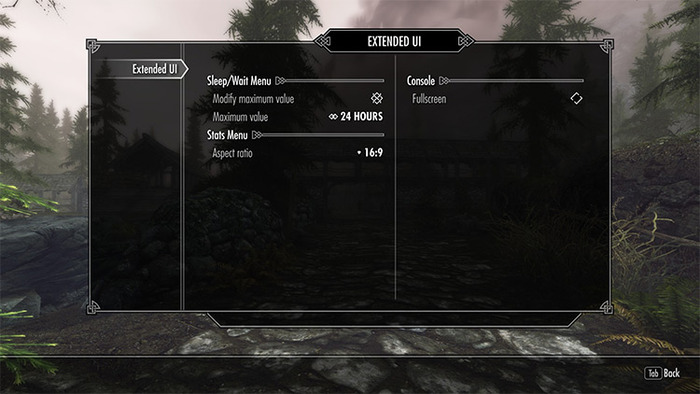 After enabling the crash logs, you need to verify the load order, mod patches, conflicts, and other issues. To do this, you need to use BOSS. In addition, this is an excellent tool, which configures your loader and determines which mods cause crashes. To accomplish this task, you will also need other tools like the TES5Edit and Nexus MOD Manager in addition to Boss. During setup, you can also look at http://aka.ms/xboxsetup.
You Can Optimize Load Order By Following The Given Below Steps
Launch your web browser on your device. Download the Nexus MOD Manager and the BOSS.
Do a double-click on each of the Downloads files. Follow the installation instructions on the screen.
To launch BOSS, click on the icon in the start menu. It will perform the self-checks, reorder the mod, and display the results on screen.
Mods with issues will be highlighted by the BOSS. As recommended by the BOSS, it disables all mods with a missing dependency. Make sure you always pay attention to warnings and install any patches you need. Then take the appropriate steps.
Clean up the dirty mods
TES5Edit can be downloaded to your computer via your web browser.
Double-click on the executable file after it has been downloaded. You will then be prompted to install it.
Launch TES5Edit now. Select "None" under "Master/Plugin".
Choose "Update.esm". Click it.
Start by right-clicking the mod that you see highlighted in red at the top of the load order. From there, click "Apply filter to clean".
Once the process is complete, right-click the same mode again. Next, choose "Remove identical to Master records".
Using the same mode, right-click again. Then choose "Undelete and disable references". A green highlight will appear for the mod.
Once all the mods have been cleaned, save the changes. Launch BOSS once again. Confirm that the mods are no longer problematic.
Installing Skyrim Mods: Software vs Manual
Having learned how to fix a crash, now it's time to learn how to download and organize your mods so that you don't have to worry about future crashes. Mods in Skyrim can be installed in two ways if you are new to them. You can use a Mod Manager first. Choose one of the following methods:
Software: There is a software called Nexus Mod Manager which is easy to use and perfect for beginners. Mods can be downloaded and installed with a single click. It also manages your mod load order. It checks for mod updates automatically. Nexus Mod Manager and Mod Manager are similar tools. Mod Manager, however, is more advanced. The mods are installed in their own folders to make it easier to remove them and reduce conflicts. Save games can be stored in different profiles and you can have different lists of mods installed. This makes it easier to resolve issues with mods. In addition, you can backup your .ini files easily.
Manual: You can also install mods manually. But it takes longer. However, you have greater control. You should use this method if you only want to install a part of the mod.
It is not necessary to choose between the two methods. Using a Mod Manager is the most convenient way to install mods. If necessary, you can also manually install a few.
Final Words
For the extra feature, players might experience crashes in Skyrim when they add the extra mods. You can fix Skyrim's crash log by using the troubleshooting methods mentioned above.