In the serene world of Stardew Valley, fishing is a favored pastime and an excellent source of income for many players.
This detailed guide aims to demystify one of the key elements of fishing in this popular game: how to attach bait to a rod in Stardew Valley.
This article is a comprehensive source for all Stardew Valley players, whether you're a seasoned fisher or a newbie who's just starting to dip their toes in the waters of the game. With a step-by-step breakdown of the process, tips, and detailed FAQs, this guide has got you covered.
Understanding the Basics
Before we dive into how to attach bait to the rod in Stardew Valley, it's essential to grasp some basic elements. You can fish in any body of water in the game, and the variety of fish you can catch varies depending on the season, the weather, the time of day, and the location. To start fishing, you need a fishing rod, and to optimize your fishing experience, you need bait.
The Right Fishing Rod
The first step in understanding how to attach bait to the rod in Stardew Valley involves identifying the right fishing rod. Not all rods in the game can hold bait. Only the Fiberglass Rod and the Iridium Rod have this capability.
The Types of Bait in Stardew Valley
Once you have the right rod, it's time to pick the bait. There are various types of bait in Stardew Valley, each with its unique benefits. Some of the popular ones include:
Regular Bait: It causes fish to bite faster.
Wild Bait: Gives a chance to catch two fish at once.
Magic Bait: Allows you to catch any fish, regardless of season, weather, time, or location.
Attaching Bait to Your Rod on Different Devices
On PC
To attach bait to your rod on a PC, follow these steps:
Pick up the bait from your inventory. This can be done by left-clicking on the bait.
Once the bait is picked up, right-click on the rod to attach the bait.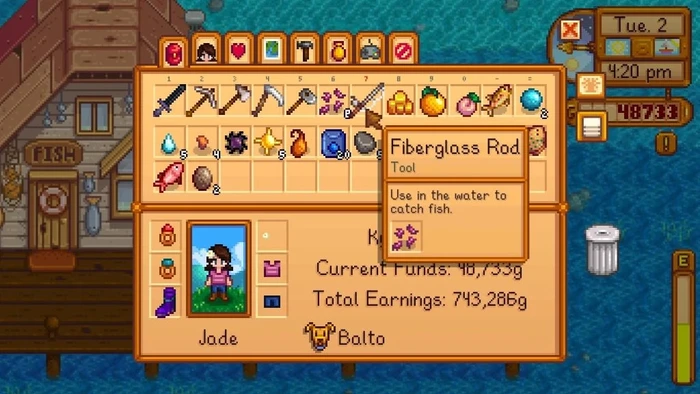 On PlayStation, Xbox, or Switch
The process of attaching bait to a rod is slightly different for console users. Here are the steps:
Highlight the bait in your inventory.
Press X (for PlayStation), A (for Xbox), or Y (for Switch) to pick up the bait.
Then, navigate to your rod and press the same button again to attach the bait.
On iOS and Android
For mobile users, the process of attaching bait is as follows:
Open your inventory and select the bait.
Drag and drop the bait onto the rod.
Conclusion
By now, you should be a pro at attaching bait to your rod in Stardew Valley, regardless of what platform you're playing on. With the right bait and rod, your fishing endeavors should be much more successful. So get out there, cast your line, and reel in the big ones!
Remember, the key to becoming an excellent angler in Stardew Valley is practice. So, don't be disheartened if you struggle initially. With time and patience, you'll soon master the art of fishing in this charming rural idyll. Good luck!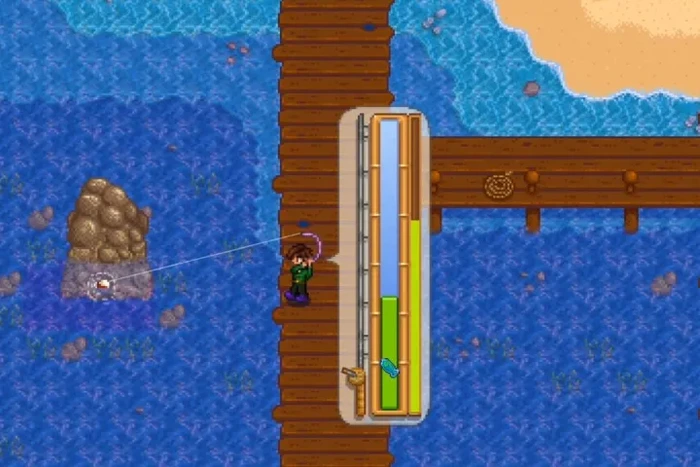 FAQs
What benefits does using bait in Stardew Valley provide?
A bait in Stardew Valley has several benefits. It can reduce the time it takes for fish to bite, and specific baits allow for multiple catches or even attract any type of fish regardless of the time and location.
What is the best rod to use in Stardew Valley?
The best rod in Stardew Valley is the Iridium Rod. Not only can it be used with bait, but it also allows the use of tackles, enhancing your fishing abilities even more.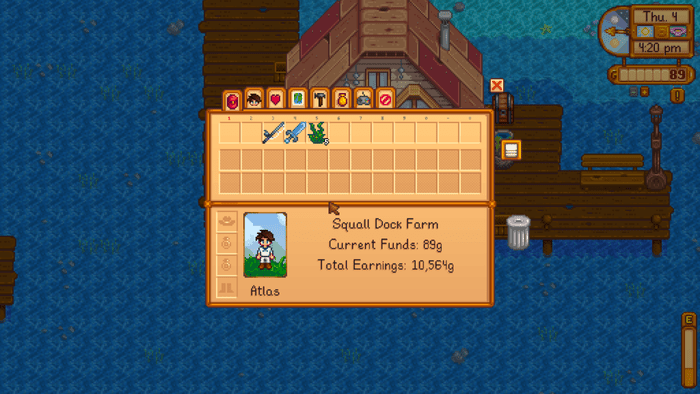 How do I improve my fishing skills in Stardew Valley?
Fishing skill in Stardew Valley is improved simply by fishing more. The more fish you catch, the higher your skill level will increase. Using bait and tackles can help make fishing more efficient and enjoyable.
Can you use bait on all versions of Stardew Valley?
Yes, you can use bait on all versions of Stardew Valley, including PC, consoles (PlayStation, Xbox, and Switch), and mobile devices (iOS and Android). The process of attaching bait to a rod varies slightly across these platforms.