GTA V is an amazing game and a stress vanisher for many players. We know that it is really annoying to encounter an error while playing a game. So, in order to help you, we have created this small guide that includes reasons and solutions to fix this error.
Keep on reading and hopefully, your error will fix by the end of this blog!
For more help on GTA V, read our How Many Lines of Code are in GTA V, GTA 5 Random Crashes, GTA V Save Game Location Guide, Can you get banned for duplicating cars in GTA V, How to be a Cop in GTA 5,
Why Does GTA 5 Out Of Game Memory Please Reboot and Restart the Game Occurs?
There are many reasons for this error to occur. It can show up if your game is not updated. These are some other reasons for this error to appear on your screen:
Outdated Graphics Drivers
Use of Game Mods
Using the wrong DirectX version
Before we jump to the solutions, make sure that your system meets the following minimum requirements for GTA V:
Windows 7/8/10 (64bits version)
4 GB RAM
65 GB available space
Nvidia 9800 1GB
Intel Core 2 Quad CPU 6600 2.40 GHz
6 Ways to Fix GTA 5 Out Of Game Memory Please Reboot and Restart the Game Issue
These are some of the solutions for the "GTA V game memory error please reboot and restart the game". Follow the given methods one by one properly and hopefully the error will stop appearing in your game.
1. Do Power Cycling of Your System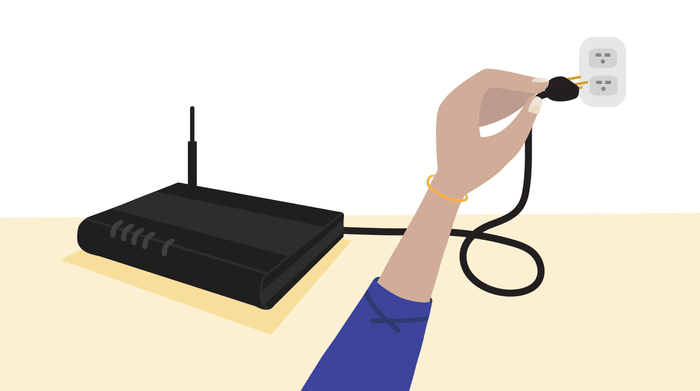 If the error is appearing due to some temporary issue then it can be solved by Power Cycling. This will fix the problem if it is temporary. If you don't know how it's done then just follow the given steps:
Close the game and shut down your PC completely
Turn off the main power supply of your PC
Then press the power button for 30-35 seconds
Wait for 5-8 minutes and then turn on your PC
Lastly, open the game and check for errors
2. Update Graphics Drivers
If your graphics drivers are not updated then you should update them because this can be the possible reason for the GTA V memory error. Follow these steps to update the Nvidia drivers:
Open the Nvidia GeForce app and click on Drivers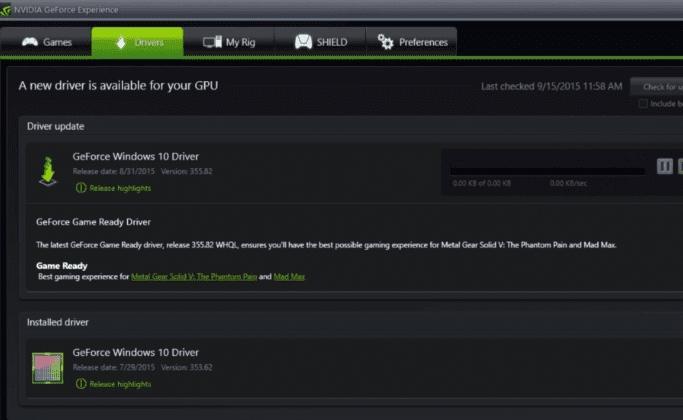 Then from the right corner select Check for Updates
This will check for the latest updates, if there is any update available then complete it and after that, open the game and check for the error.
3. Disable Game Mods
Game mods are used to create alterations in the game elements (like skin, maps, etc.). The use of game mods can also trigger the memory error in GTA V. Game mods often create problems in such games so if you have any game mods enabled then you must uninstall or disable the mods. This will fix the error!
4. Modify the Command line
Changing the command line can also fix this error. Many players have fixed the error by deleting a command from the command line. So you should also try it. Follow these steps:
Go to the game installation directory
Locate the game folder and open it
Then search for this file: commandline.txt
Once found, Open the file and look for this command:
IgnoreDifferentVideoCard
Delete this line and save the changes
Lastly, try to open the game
If the GTA V memory error continues to appear, try the next method.
5. Change DirectX
The next thing that you can try is changing the DirectX version. This method has worked for many players and might work for you as well. The game runs on DirectX version 11 by default. You can change it to 10.1 or 10.
Open Game Settings
Click on Graphics

Select the DirectX version and change it
6. Re-downloading the Game
If the above-given solutions are not working for you, then you should try uninstalling the game completely and then reinstalling it again. This might work in your case and fix the GTA V memory error.
But before you choose this method, make sure that you have followed the other solutions properly!
Conclusion
This blog was about the "GTA V memory error please reboot and restart the game" issue. We have discussed the reasons for this error and after that, we have also mentioned 6 solutions to fix this problem. To fix this error, you must follow the given solutions properly!
If you have better solutions or queries, you can share them in the comments!
FAQs
How to fix "GTA V Game Memory error: ERR_MEM_MULTIALLOC_FREE"?
The first thing that you should try is rebooting your system and then restarting the game. If that doesn't help, try changing the DirectX version.
How can I fix "GTA V Err_mem_embeddedalloc_alloc"?
Remove any kind of conflicting app (like live streaming apps and Discord etc.) and mods. Other than that, Update your graphics drivers and then check for the error.