When Bethesda first announced the Elder Scrolls Online almost 8 years ago, we were all caught by surprise. An online MMO set during the 2nd Age of Tamriel? For many of the Elder Scrolls fans (who were then busy breaking Skyrim) – this sounded like a dream come true.
And the dream has been running just fine for the last 6 years – with each year bringing fresh new content for players to enjoy. From new classes to play, and regions to explore, the Elder Scrolls Online is a healthy ongoing MMO that is sure to last for years to come. This game is sure to keep you coming back, and you'll be happy to pay for their yearly subscription!
Unless of course, you get app problems. Bugs, crashes, and other errors. Those issues that just stop the game from ever loading, and making online play a much more frustrating experience than it should be.
Whether you're a veteran who's been playing for 6 years, or a new player who's bought the game due to Greymoor, you're sure to experience tech troubles some day. Lucky for you, it's our job at Waptechs to provide solutions to your video game maladies!
In this article we'll be providing you basic troubleshooting protocols and tips to help you get back to your adventuring. So sit tight, relax, and have a mug of mead by your side – as we delve into some troubleshooting for the Elder Scrolls Online!
Crashes
Bring your specs up to speed (PC)
This fix is more for new players who are planning to buy the game. Before you even consider purchasing the game, make sure you your game meets the minimum requirements. If your setup (whether PC or Laptop) does not meet those requirements, you're sure to experience horrible performance or worse – crashes.
To check for the games minimum requirements, you can head over to Bethesda's website. Alternatively, you can use free online benchmark websites such as "Can You Run It" to check if your PC is compatible with the game.
Verify Installation Integrity (PC)
Sometimes your anti-virus might be deleting important files. Or perhaps your choppy Internet caused incomplete online downloads. Whichever the case, missing files are the cause of most crashes. If your game crashes because of missing files, the game should inform you with pop-up telling you which file was missing.
Fixing this on PC is a breeze. Using your download client (e.g Steam), you can use a feature either called "Verify File Integrity" or "Scan and Repair files". This will force the client to do a thorough check of the game's files, and if it detects any missing or broken ones it'll replace and download them for you!
A Hard Reinstall (Xbox + PS4)
Doesn't it suck the soul out of you when you have to download a game again? It's not the most sophisticated solution, but neither is it the cleanest. But if your game has missing installation files in your console, the only sure way of fixing that issue is by doing a clean reinstall.
Launch through the Bethesda client (PC)
Sometimes Steam is the cause of all the game crashes, and not ESO itself. Rather than launching the Elder Scrolls Online through Steam, try launching it from the Bethesda launcher.
Performance Issues
Lower your Graphics Settings (PC)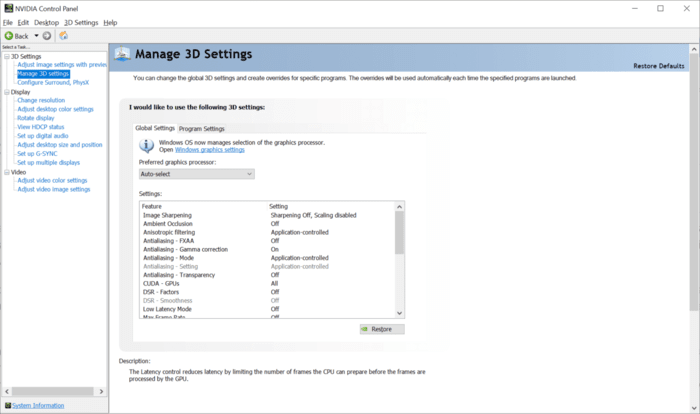 Every time I make these articles, I dread writing up this solution. Because really – don't we all want our games to be looking pretty? But if that comes at the cost of PowerPoint like frames, that's a price you shouldn't pay for.
Of course getting a new graphics card is an expensive solution, so the quick easy fix is to lower your graphics settings. The Elder Scrolls Online does come with custom graphics settings, so feel free to experiment. Using custom graphics you can find a balance between good performance and gorgeous graphics.
Update the Firmware (PS4 + XBox)
Sony and Microsoft have been regularly rolling updates for the PS4 and Xbox, respectively. Apart from bringing in new features, these updates also quash out any bugs and optimize console performance.
If you're experiencing horrible frame rates with The Elder Scrolls Online, a sure-fix is to check if there are any updates for bot the game and your console. Both will boost your console's performance and increase your frame rates!
Connectivity Issues
This is an MMO after all. If you're unable to connect to the servers – this game is as good junkware taking up your valuable GB space. Here's some basic fixes for your connectivity issues:
BREACH THE (FIRE)WALL (PC)
Anti-viruses are very, very, trigger-happy when it comes to blocking or quarantining software. Your game might just be a victim of a very paranoid anti-virus. To resolve this issue, open up the anti-virus settings menu and look up the Firewall. Select "Make an Exception", and go through the list of files until you find the Elderscrolls Online.
This should now allow the app through the firewall, allowing you to breach actual castle walls in the Elder Scrolls Online!
Check for updates (PC + Xbox + PS4)
Being an MMO, the Elder Scrolls Online gets regular updates to provide players with fresh new content. Thus, if you have an outdated client, you'll be unable to connect and play on any of the servers.
The fix is simple really – just update the game! And while you're doing so, make sure to turn the auto-update setting on. It'll make sure you'll never encounter this problem again!
Adjust your DNS Settings (PS4 + Xbox)
If you've made changes to your home network, it can cause compatibility issues for online game play. Fortunately for us the fix is easy – whether you're on PS4 or Xbox – head on over to the Settings Menu. Go search through the options until you find "DNS Settings".
From there, you can choose the "automatic setup" option, which will adjust the console's network settings. It'll make sure to adapt to your home network and optimize for seamless gameplay.