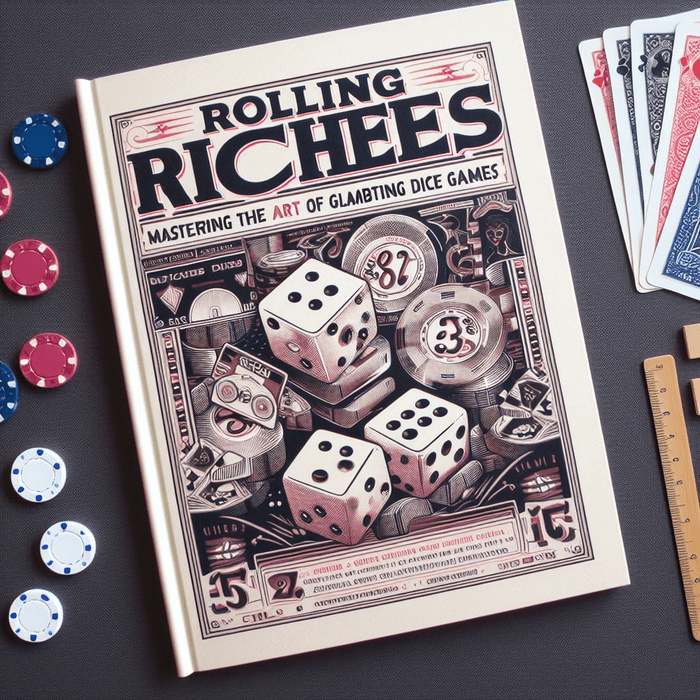 If you want to experience the excitement and thrill of dice games, you are not alone. Dice games are some of the most popular and exciting gambling games in the world. They attract millions of players because of their simplicity, dynamics and the possibility of winning large sums of money. But what makes dice games so exciting? What are their rules and objectives? Which strategies work and which ones don't? And how can you try playing dice games online? 
In this article, we will answer all these questions and give you expert advice on how to become a dice master. Try to play gambling dice games and see for yourself how much fun they can be!
Understanding the Basics of Gambling Dice Games 
Dice games are games of chance that use one or more dice with different numbers of faces. The purpose of dice games is to predict or influence the outcome of a dice roll. There are many varieties of dice games, but the most common and well-known are Craps and Sic Bo. Let's have a closer look at them.
Craps is a dice game that uses two six-sided dice. Players bet on the outcome of a dice roll or a series of rolls. The game consists of two phases, Come Out Roll and Point Roll. In the first phase, the player who rolls the dice is called the Shooter. He must place a bet on Pass Line or Don't Pass Line. He then rolls the dice. If the sum of the points on the dice is 7 or 11, the Pass Line bet wins and the Don't Pass Line bet loses. If the sum of the points is 2, 3, or 12, then the opposite is true. This is called Craps.
Sic Bo is a dice game that uses three six-sided dice. Players bet on the result of rolling the dice or on different combinations of points. The game is played on a special table on which all possible bets are marked. The simplest bets are Big and Small. A Big bet wins if the sum of points on the dice is between 11 and 17. A Small bet wins if the sum of points is between 4 and 10. If three identical numbers come up, both bets lose. This is called a Triple.
Comparison of popular dice games.
| | | | |
| --- | --- | --- | --- |
| Game | Number of dice | Main bets | House edge |
| Craps | 2 | Pass Line, Don't Pass Line, Come, Don't Come, Field, Hardways, Place, Proposition | 1.4% – 16.7% |
| Sic Bo | 3 | Big, Small, Single, Double, Triple, Total, Domino, Four Number Combination | 2.8% – 30.6% |
Strategies That Work: Winning Big in Dice Games 
Dice games are games that rely heavily on chance. However, that doesn't mean that you can't improve your chances of winning with some strategies and tips. In this section, we will share with you four expert tips on how to become a successful craps' player:
Choose bets with low risk and high reward. As a general rule, the higher the probability of winning, the lower the payout, and vice versa. However, this is not always the case. Some bets have a more favorable risk-to-reward ratio than others. This means that you can win more by risking less. 

Use betting systems. A betting system is a way of managing your bankroll (the amount of money you are willing to spend on a game) and determining the size and frequency of your bets. There are many betting systems that are based on different principles, such as progression (increasing or decreasing your bets depending on the result of previous rolls). Expertise has shown that betting systems do not guarantee you to win, but they can help you control your losses and increase your chances of success. 

Play at online casinos with a good reputation and license. If you want to play craps games online, you should only choose trusted and reliable online casinos that are licensed by the relevant authorities and adhere to standards of honesty and safety. This will help you avoid scams, malfunctioning software, and unpleasant surprises. 

Enjoy the game and don't forget about adequacy. Dice games are not only a way to make money, but also a great way to have fun and enjoy yourself. You should play dice games with a positive attitude and not let your emotions influence your decisions. You should also know your limits and not play more than you can afford.
Online Surge: How Digital Platforms Are Changing the Dice Game Scene 
Dice games are not only the traditional games found in land-based casinos but also modern games that can be played online. Online dice games offer players new opportunities and benefits that are not available offline. However, they also have their disadvantages and risks. In this section, we will compare online and offline dice games and tell you why online dice games are becoming increasingly popular.
One of the main advantages of online dice games is convenience and accessibility. You can play dice games anytime, and anywhere you have an internet connection. You don't have to waste time and money traveling to a casino, you can play right from your home, office, or even your smartphone. Likewise, you can also choose from a wide range of dice games that offer different options, graphics, and sound. You can play classic dice games such as Craps and Sic Bo, or new dice games such as Lightning Dice and Super Sic Bo, which have additional features such as multipliers, bonuses, and special effects.
Section 4: Expertise in Action – Real Stories of Dice Game Success 
One of the most famous and successful craps players is Frank Scoblete, author of several books on craps games such as Beat the Craps Out of the Casinos, The Craps Underground, and Cutting Edge Craps. Frank Scoblete started playing craps in the 1980s and quickly became one of the best players in the world. He developed his own dice strategy, which is based on throw control. Throw control is a way of throwing the dice in such a way as to increase the likelihood of a desired outcome. 
Frank Scoblete claims that he can roll the dice in such a way as to decrease the probability of hitting a 7 and increase the probability of hitting a Point. He also uses Pass Line, Come, Place and Odds bets to maximize his winnings. Frank Scoblete believes that playing craps is not only a matter of maths but also a matter of psychology. He says that a dice player must be confident, focused and disciplined to control his roll and his bets.
Conclusions
In this article, we have explored the exciting world of gambling dice games, which offer a thrilling and rewarding way to test your luck and skill. We have covered the basics of the most popular dice games, such as Craps and Sic Bo, and compared their rules and objectives. We have also shared some expert tips and strategies that can help you increase your winning odds and master the art of dice gambling. 
Remember, with the right strategy, anyone can roll their way to success!