Blue Protocol fans are looking for the release date for the game. If you are too! Then you should read this blog.
Blue Protocol is an impressive anime MMO game by Bandai Namco (The same company behind games like Tales of Arise). Blue Protocol is still in the last stages of development. This game has been around in the news for a very long time after it was first announced in 2019 and since then the hype for the game is getting bigger and bigger.
Blue Protocol was supposed to release in 2021 at first, but due to some issues, it got delayed to 2022. What we know as of now is that Blue Protocol will be released in MARCH 2022. There may be a further stretch but for now, the release date is MARCH 2022.
If you want to know more about the game, you can keep on reading.
Blue Protocol Complete Guide 2022
Blue Protocol is going to be a game-changer for anime MMO games. The gameplay and characters are just amazing. So now, we are going to briefly discuss Blue Protocol's characters, gameplay and classes.
Revealed Character of Blue Protocol
These are the 11 characters that are revealed by the franchise:
Feste
She is the first character that you see in the opening cut scene. She is charismatic and charming. She deceives enemies with her cute and beautiful looks.
Tyris
Tyris is the bodyguard of Aerinse. She is willing to take serious and brutal steps if needed.
Merlouf
Merlouf is a mysterious character that watches you and no one knows what is his plans and intentions.
Veronica
She is very calm and also the deputy chief of the Knights of Principality of Bernhard. She works with Dunkirk.
Voldigen
Voldigen is an evil character that is very powerful and wants to beat Aerinse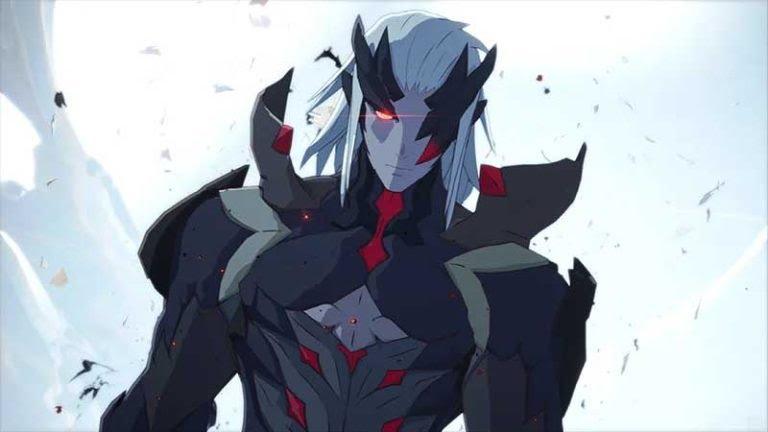 Einrain
Einrain watches you everywhere and she will help you if it is needed.
Jake
Jake is a very powerful character but he is non-serious and carefree.
Dunkirk
Dunkirk is a strong character and he is loved and appreciated all over the world. He is also the leader of the Knights of Principality of Bernhard.
Carvain
Carvain is a warrior that has some combat abilities.
Charlotte
She can be reckless sometimes. She is cheerful and self-confident
Aerinse
Aerinse is here to fulfil the Great Mission. She is a mysterious character that is appeared from the Pillars of Gods
Blue Protocol Gameplay Classes
From what we have seen, the gameplay of blue protocol is going to be the best in the history of anime MMO. The game is still on the testing stage but the developers are trying to improve the gameplay and to make it really the best of anime MMO.
Blue protocol has the following known classes:
Aegis Fighter
Weapon- 1H Sword, Shield
Function- Melee
Heavy Smasher
Weapon- Hammer
Function- Melee
Blast Archer
Weapon- Bow
Function- Ranged Shooting
Twin Striker
Weapon- Axes
Function- Melee

FAQs
These are some of the frequently asked questions about Blue Protocol.
Is Blue Protocol Cancelled?
No, Blue Protocol is not cancelled however it got delayed for some uncontrollable reasons. The rumours about Blue Protocol's cancellation are false and the game will release sooner or later.
Is Blue Protocol Free?
As of now, Blue Protocol will be completely free to play and you don't have to buy it from anywhere. It will be available for PC. So if you have the required PC specs, you can play Blue Protocol for free when it is released.
What are the system requirements for Blue Protocol?
The low settings beta system requirements of Blue Protocol are: Windows 8.1/10, Intel Core i3-4340, Available HDD 20GB space, 8 GB RAM, Nvidia Geforce GTX 660 (2GB)
Conclusion
This blog features the release date of Blue Protocol. The release date of Blue Protocol is MARCH 2022. We have also discussed the classes and characters of Blue Protocol. You can read all of it above.