Games are an excellent source of entertainment and one of the best way to kill time and have some fun. Smartphones have become the perfect companion for game lovers as they can fire up a game anyplace and anytime; well, almost. There are thousands of Android games on Play Store in almost every genre imaginable.
Many games need a strong and stable internet connection to work, which renders them useless where we don't have any internet access.
Games that need internet connection are sometimes chock full of annoying ads and popups that disturb the overall gaming experience. Which are the best offline games for Android?
Here is where you can discover all the best games on the Android Play Store that can be played without a network connection.
Best Offline Android Games That Require No Wifi
Do you play any game on your Android mobile? So are you looking for the best offline Android games?
Then you are in the right place. You will find millions of offline games on Play Store, but all the games are not good.
So I have listed Top Best 21 offline Android games to play on your Android mobile in 2022.
So, let's start,
Real Racing 3 is the award-winning racing game for Android. If you like racing games then you can play this. It will give you a better experience. In this games, you will get over 140 vehicles.
You will get branded company cars like Audi, Ferrari, Mercedes, Lamborghini and etc. 17 real and long tracks is here in this game. You will find real peoples in this game.
To experience the first driving with all the new levels, you have to play city racing 3D. Indus Chem you will get real cars, real traffic, real tracks with epic stunts.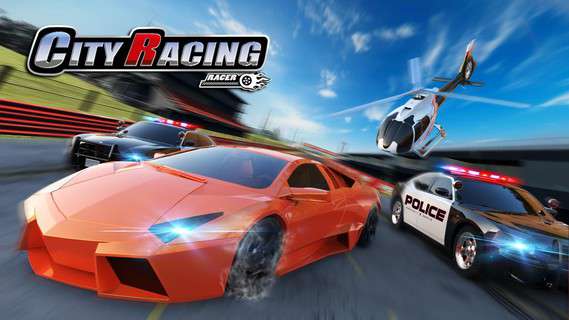 The controls of this game are very easy and smooth. You can update the cars turbo engine, wheels, tire and also the color of the cars. In this game, you will race around the world's most famous city light Paris, Tokyo, London, Huawei and etc.
Cover fire is one of the best offline shooting game for Android. In this game, you have to lead the war and become the best shooter and sniper.
You have to join the war and comment like professional Sniper. In this game, you can shoot over the train, helicopter, and drones. You will face the battlefield from a different angle.
Experience the best offline football game both on and off the pitch. This is the latest edition of free soccer simulation with all the new features.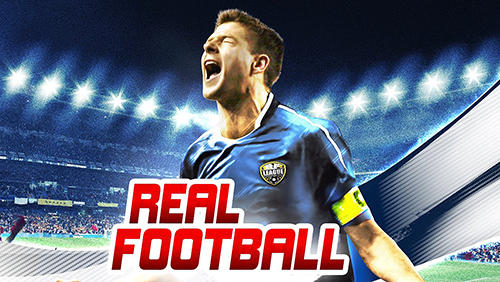 The graphics of this game is unbelievable. 3D stadium, detailed texture and polished shadow are in this game. You can make your own team through the lottery.
This is the most exciting offline shooting game. the size of this game is small but it's not simple. More than 123 exciting task is here in this game. 49 + weapon you will find in this game.
You can create team and challenge players around the whole world. The controls of this game are very smooth and easy to play.

To enjoy a gravity-defying Arcade racing game with your cars and bikes, you should play this game. You will race all over the world with your cars and bikes.
You will experience a great Global tour with speed. Explore lots of challenges with the Global players, lots of excitement and fun on the road you will get. You can drive over 220 supercars and bikes. Explore over 39 high-speed tracks in 17 different settings.

Nova legacy brings you the best 3D Sci-fi FPS experience in a compact version. This game is based on the first episode of Nova.
Be the last shooter in the Battleground and try not to get caught in the crossfire. Customize your Marine with special 3D models and skin.
You can easily update Sci-fi guns and modern weapons by collecting cards. You will enjoy the original Nova Shooter experience with 3D graphics and gameplay.

This is one of the best car racing game. It's a racing simulator game of sports cars. You will experience the real sound effect with 3D graphics.
Lots of tracks and since are waiting for you to explore them. You can challenge any player from whole over the world. Be the best racing driver by playing this game.
This game will give you a unique experience. Lots of supercars you will explore in this game and you can easily upgrade cars by collecting points.

Angry Birds 2 is the best way to know about all the iconic characters and experience of the fun gameplay. This game has captured the hearts of millions of players.
This game is with some new addiction. You can play this game with your friends. Lots of levels you will find in this game. You can challenge any player around the world. Earn quick rewards by completing daily challenges. Be a pro player to prove that you are the best in the world.

This is one of the best free racing game for Android. It's also that top-rated free game on Google Play Store. You can race against millions of players in the game. Win tournament to be the best racer.
The controls of this game are simple and easy to use. You can also challenge your Facebook friend in this game. You don't need any internet connection or Wi-Fi to play this game.
Explore hundreds of crazy tracks and bikes in this game. You can do amazing stunts with your bike. The graphics of this game is just mind-blowing. Have fun by playing this game.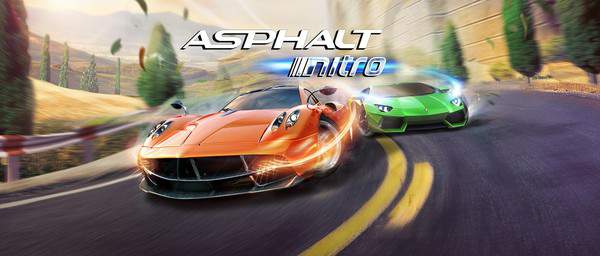 If your mobile has not enough space, or if you can't play Asphalt 8 or 9. Then you can try this game. The size of this game is 35 MB but it's a monster.
You will get the license of luxury cars, such as Ferrari, Lamborghini, Audi, Mercedes and etc. You can challenge any player in different game modes. Challenge your friend and beat him.
Show them your driving style. You will get a chance to race some of the most gorgeous locations on the earth. Discover hidden shortcuts to cross the finishing line first.

It is not a racing game but it's a driving game. Show your skills and burn the street with the most stunning driving game.
The graphics of this game is very good. It's a very smooth game and very easy to play. Grow up your level by playing this game. If you complete the game in time you will get free gold. You can upgrade cars or you can buy cars by using those golds.

The most famous offline game for Android is Temple Run 2. You have to run to save your life.
In this game, you have been stolen Idol from the temple and you have to run to save your life from monkeys on the top of the hill.
Lots of characters you will find to explore. You just have to collect coins to open new characters. It's a really amazing game. You will be very much entertaining if you play this game.
This is also the most famous Android game. This game is like a puzzle game. You have to switch and Smash ScanDisk to solve the puzzles. Millions of players Around The World love this game. Just plan your moves by matching three or more candies in a row.
The original Angry Birds have been kidnapped. The kidnappers have taken them to the magical city of Rio. They have managed to escape but they want to save their friend.
Find hidden objects by playing this game to unlock more levels. This game gets 4.4 rating on Google Play and over 2 million reviews.
Modern Combat 3: Fallen Nation is published in 2011 by Gameloft for ios, android,bada2.0 and blackberry play book devices. it is the third game in modern combat series.
The game came in both modes single player as well as Multiplayer.As like the both previous series this game also comes in multiplayer mode, although the total number of players has increased to twelve.
A new feature is in this game is "Airplay" that support in only I pad version.
Modern Combat 4: Zero Hour is published in 2012 by Gameloft for Android, iso windows phone, BlackBerry.This is a first person shooter game and the fourth game in the Modern Combat Series.
Moder Combat 4 Zero Hour is similar to the three previous game and the similar to call of duty strike team.
This game was released with Great Graphic and best Gameplay. As with the three previous games, Modern Combat is available for single player and multiplayer.
Are you a fan of First Person Shooter games? With Special Forces Group 2 you get the experience of 3D Person Shooter in real time. You have an option to play the Singleplayer or Multiplayer mode.It has 5 different types of gameplay: Bomb Mode, Capture the Flag, Resurrection, Classic and Zombie Modes. You have six characters per team, seven pistols, three shotguns, four submachine guns, and many more weapons to win the war.It features an offline mode so you can play it without any internet connection and is one of the more fast-paced offline Android game compared to most others.
Overkill 3 is another impressive offline android game with a great action which can be played endlessly. You have to defend the Generator here who helps by destroying your enemies with high-voltage lightning.The game features a cruel group of people who want everyone who doesn't obey them.You have to save the innocent people by destroying the bad guys. Overkill 3 does have an offline mode so you can play it on the go without internet.
SoulCraft is one of the best RPG games on Android. This game is for warriors who have already played ultimate death games and defeated crime.This game has beautiful graphics with demons and other nasty creatures in locations like Venice, Rome, Hamburg, New York and Egypt.You can play this game with different modes such as time run, arena, Hellgate, crystal defense and boss fights.
Star Wars is one of the best offline RPG Android games ported to Android from PC.The Knights of the Old Republic has a lengthy story with many ends depending on the choices made by you while playing.The graphics are attractive, and you can ask questions if you are confused about the game.Star Wars: Knights of the Old Republic has achievements which make it appealing to play this game.It is not easy to finish it in a short span time and takes time to collect proper character which helps you get out of the game successfully.
Brother in Arms is a game for the people who like to be brave soldiers in their real or gaming life.Moreover, you can play this game offline which means there are no irritating ad popups while you are playing the game.It has both singleplayer and multiplayer modes. To start the game, you have to choose between Free for All and Team Deathmatch modes. Unlock perks by playing each weapon class; experiment with new weapons and get amazed at the visual effects.
That's it Guys! I Hope you Enjoy.
Share it with your friends too. Suggest us more games that you like for android and PC. Comment in the comment box below. We will try to post it for you as soon as possible.If the links are not working then comment in the comment box we will try to fix it as soon as possible.