If you are facing Steam Fatal Errors then you should read this blog to the very end!
Steam is a must-have thing if you are a gamer. There are a lot of errors that many players have faced in the past and are currently facing while using Steam.
These are some of the similar errors:
Could not connect to the Steam client
Steam fatal error failed to load steamui.dll
Steam fatal error bin/filesystem_stdio.dll
We are going to discuss the reasons for this issue and solutions as well. So, if you are also dealing with the Steam Fatal Error then keep on reading!
Causes of Steam Fatal Error Problem Issue
Before anything identifying an error is the most important thing. There are many factors that can cause the Steam Fatal Errors. We have covered the most common reasons for this issue to occur so you don't have to! These are:
Network Problems
Outdated Drivers
Corrupted or Missing files
Incompatibility issues
If you are unable to identify the problem for your case then you can simply follow the given solutions!
How to Fix Steam Fatal Error Problem Issue
To fix the fatal error, we have gathered the top 6 ways that you should try. These are:
1. Shift to Steam Beta Account
Updating your Steam account to Beta may fix the fatal errors. So follow the following steps:
Open Steam Client
Then go to the menu
Click on Settings
On the Account tab, look for Beta Participation and click on change
Then choose Steam Beta Update
Lastly, save the changes and check for the error. The game should run fine now
If the fatal error is still persisting then try the next solution
2. Restart Your Router
The problem may be caused by your network. To confirm it, you need to restart your router.
Firstly, turn off your system
Then restart your router
Lastly, turn on your system and then check for then error
If the error is still not gone then try the next solution!
3. Verify Game Cache Integrity
Another major cause of this error is corrupted or missing files. To confirm it, you must verify game files integrity. This will automatically repair the damaged or missing files. Follow these steps:
Open Steam
Now, go to Library
Right-click on the game that shows the fatal error
Go to Properties
Then click on Local Files
Lastly, click on Verify Game Files Integrity
Restart your game and check for the error

4. Update Device Drivers
Often, the problem is not so big and can be resolved by just updating drivers. So, if you are using outdated drivers then you must update them to fix this error.
Firstly, update all of your device drivers and then check for the error.
5. Run as Administrator
The next thing that you can try is running Steam as an Administrator. This will give Steam special access to the system.
Locate Steam
Then right-click on it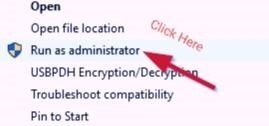 Lastly, click on "Run as Administrator"
If the error persists try the next solution.
6. Run the Game in Compatibility Mode
One more thing What you can do is running the faulty game in compatibility mode. The game might not be compatible with your current system. So you should run the game in Windows Compatibility mode.
Locate the faulty game and right-click on it
Now, go to the properties
Then move to the Compatibility tab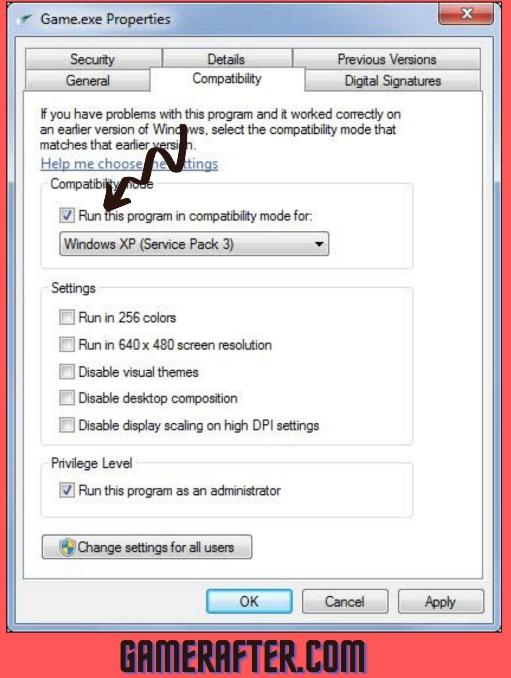 Lastly, select Windows 7 and save changes
If the Steam Fatal Error continues to show up, move to the last point!
7. Re-download Steam
The last solution is to re-download Steam. If the above mentioned are not working for you then you should choose this solution.
But make sure that you uninstall and reinstall it properly so that you don't face any other problem.
And finally this should fix your Steam Fatal Error.
FAQs
These are some of the Frequently Asked Questions about Steam error.
How can I fix the Steam failed to connect with local Steam client Error?
Make sure that your Steam is updated and you are not using an older version. Then verify the game files integrity. This should fix the problem.
How to fix Steam Fatal Error failed to load steamui.dll?
This usually shows up when a file is missing. This can be fixed by verifying the files integrity or you can reinstall Steam.
To Put It All Together
These are the following main reasons for this error to occur: We have gathered the best solutions to fix the Steam Fatal Error. I hope this blog has helped you. If you have any other methods to fix this error, you can share them with us in the comments.