Does your Grim Dawn crash without any error in between the game? Then this blog is exactly what you are looking for!
Grim Dawn is one of the best role-playing games out there, but players are recently facing crashing problems while playing Grim Dawn. To help you and other players, we have gathered 5 ways to fix the Grim Dawn Crashing issue.
By the end of this blog, you will know the reasons for this error and solutions as well. These are some similar errors:
Grim Dawn Nvidia Crash
Grim Dawn crashes the black screen
Grim Dawn crash log
Grim Dawn crash on startup
And before we dive into the topic, you must have these minimum system requirements for Grim Dawn:
5 GB Free Space
Windows 7/8/10/XP/Vista
2 GB RAM
x86 compatible 2.3GHz
512MB NVidia GeForce 6800
Reasons For Grim Dawn Crashing
Game crash problems can be caused by many reasons. We have tried to cover the most relevant reasons for this error. These are the most common reasons that can trigger this error to occur:
Active Antivirus or Firewall
Outdated Graphics Drivers
Outdated Windows
Corrupted Game Cache

Solutions For Grim Dawn Crashing Issue
These are the top 5 solutions to fix the Grim Dawn crashing issue. Follow these methods properly and you will see great results!
1. Basic Troubleshooting Points
before you try anything else, you should sort out the basic troubleshooting points. Try these methods one by one and if the problem is not so big, this will surely fix the error.
Disable Firewall
The first thing that you should check is your firewall. If it is enabled then this could be possibly cause the error.
Search for Windows Defender Firewall from your desktop
Click on it and turn it off and lastly, check for the error.
Update Graphics Drivers
The next thing that you should try is update the graphics drivers. If you are using an older version, you must move to the newer one. This might solve the issue.
Update Windows
If your windows is not updated, then update it as well.
From the Windows menu, search for Update & Security
Now, click on it and then select Check for Updates
If there is an update available install it and check for the error.
Run as Administrator
The last troubleshooting point is running the game as an administrator. This will allow the game special access to your system and may also fix the crashing problem.
Locate Grim Dawn and right-click on it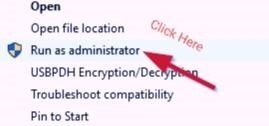 Now simply select run as administrator
After that, check for the error
2. Verify the Integrity of Game Cache
The Grim Dawn crashing issue can also occur if you have corrupted game cache files. To confirm it, you have to verify the integrity of the game cache. This will verify the corrupted files and it will also repair those corrupted files. Follow these steps:
Launch Steam and head to the games library
Locate Grim Dawn and then right-click on it
Select Properties
From the new page, head to the Local Files tab
Lastly, select Verify Integrity of Game Cache
Let the procedure be complete and then check for the error
If this doesn't work, don't worry try the next method.
3. Delete and Enable Cloud Save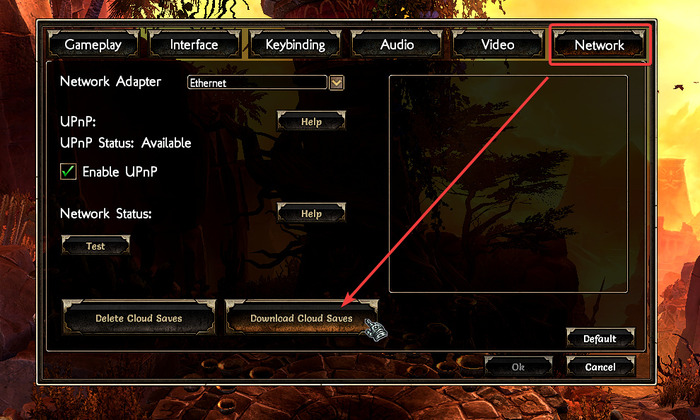 This method includes saving the cloud saves locally and then removing it and lastly, enabling it again. Don't get confused and just follow these steps:
Save the Cloud Saves locally on your system
Then enable the cloud savings
Restart the game and head to the Options
Now click on Network and uninstall the Cloud Saves completely
The files that were saved locally will automatically be imported. After that check for the error, this should fix the error. But if this doesn't work, apply the next method.
4. Run in Windowed Borderless Mode
Running the game in Windowed mode can also fix this error, as it has already fixed this error for some players. So you should also try it. To enable the Windowed Borderless Mode:
Open Steam app and go to the Library
Now, locate Grim Dawn and right-click on it
Choose Properties and then head to the General tab
Click on Set Launch Options and type windowed –noborder
Save the changes and check for the Grim Dawn crashing problem.
5. Re-download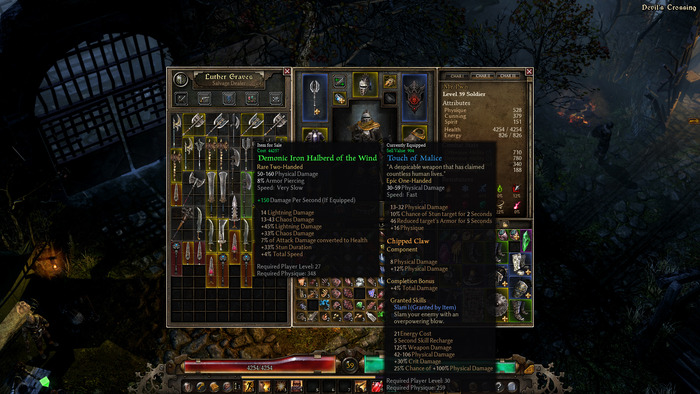 If the above-given ways are not working for you, then try re-downloading DirectX. Go to the website and download and run it. Make sure you are Downloading DirectX 12 because Grim Dawn only runs properly on DirectX 12.
Conclusion
This blog post is about the Grim Dawn crashing problem. We have mentioned reasons and solutions for this error. If you are dealing with it too, you should try the above-given solutions.
I hope your Grim Dawn crashing issue is fixed, if you have any queries you can ask them in the comments!
Frequently Asked Questions
How to fix Grim Dawn's "Unable to Connect to the Server" Error?
This happens when your internet connection is not stable, so try restarting your system and if that doesn't work, restart your router. You should also check if the server is down from the other side or not.
How to Fix Grim Dawn not launching issue?
Try running the launcher file of the game as an administrator. If that doesn't work then verify the integrity of game files. This will solve this issue.